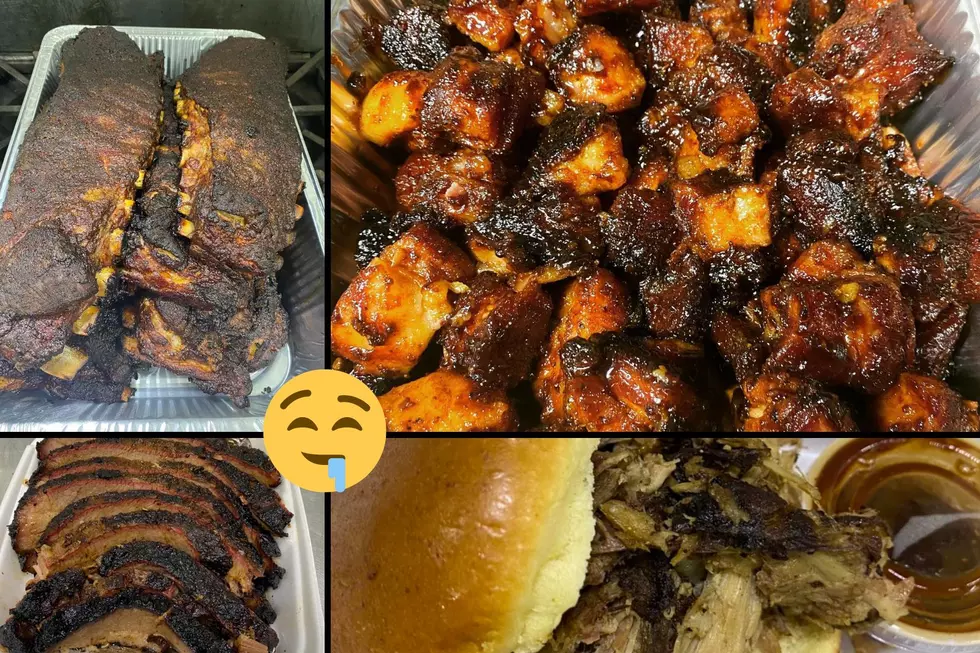 New BBQ Joint Open in Kilgore, Texas! Bring on the Burnt Ends!
Harrison Culinary Company via Facebook
Over the holidays I was enjoying some time off and I had an unexpected message pop up on Facebook messenger about a new restaurant that I need to try in Kilgore, Texas. It came from a new friend that I met online after he told me about the two biscuits and a tea story out of Kilgore. I'm always excited to hear about new restaurant openings in East Texas so I knew I had to learn more about this new spot for BBQ.  
The new restaurant is called Harrison Culinary Company and I was lucky enough to touch base with the owner Jason about how the restaurant got started. His granddaddy known as "Paw" and his dad known as "Pop" have been cooking up amazing food for years always using the low and slow method. And after spending 20 years in the oilfields, he opened his first trailer known as Slap Wagon #1, things have continued to grow and now his restaurant is opened at 6144 Old Hwy 135 N Suite 500 in Kilgore, Texas. Although, when Jason was talking to me, he said it's closer to Liberty City, TX. The restaurant opened its doors just days before Christmas.  
Not a Gigantic Menu, Just BBQ Done Right
On the menu you will find chopped brisket, ribs, sausage, and those amazing looking burnt ends. Also, some simple yet fantastic sides like baked beans and loaded potato salad. From the photos I've seen it looks like no one will be leaving Harrison Culinary Company hungry. 
Try the Burnt Ends
The photo online that made me start drooling was the burnt ends, I must try these for myself. Although everything looks good! If you're looking for a new spot for BBQ in East Texas, you're going to want to give Harrison Culinary Company a shot! 
Red Dirt BBQ & Music Festival '22 Photo Gallery, Download Your Pics Now
The Top 10 BBQ Restaurants in Texas
Turns out you can find some quality BBQ in the least likely of places. You've probably heard the phrase, "Don't judge a book by it's cover", that's pretty much the case for several of these top BBQ joints in Texas.