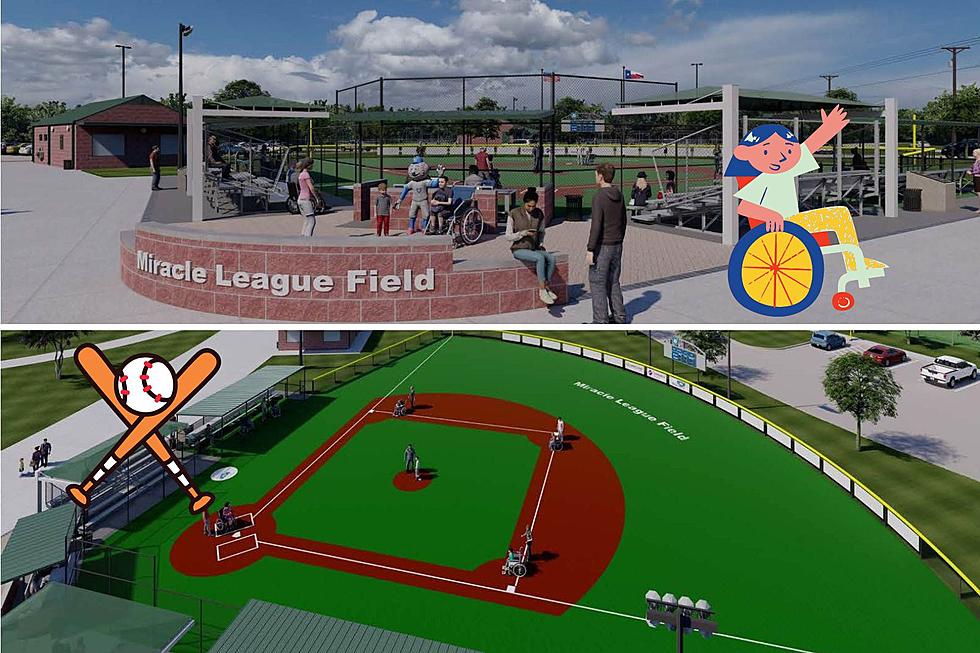 New Baseball Field For Kids With Disabilities To Be Built In Tyler, TX
Smith County
A New Baseball Field Will Be Built Soon That's Going To Give Kids With Disabilities A Chance To Play!
Its heartbreaking to see a child with a mental or physical disability having to go through life without the opportunity to play sports like their friends and one of the main reasons why is lack of facilities that would allow them to safely participate in sports. The Smith County Commissioners Court has plans to change that situation.
The Smith County Commissioners Court on Tuesday approved using its ARPA funding to help build a special baseball field for the new Miracle League of Tyler.
ARPA or "The America Rescue Plan Act" is funding Smith County received from the federal government intended as relief funding from the COVID-19 pandemic and the resulting economic downturn. Smith County was allocated $45 Million and the Commissioner Court approved $264,654 to be used on the new field.
Who Is The Miracle League Of Tyler?
The nonprofit organization promotes recreational and developmental activities for children with mental and physical disabilities. To help the athletes, the Miracle League uses a "buddy" system, pairing each player with an able-bodied peer. There are more than 350 Miracle Leagues across the country, serving thousands of children and adults who suffer from physical, cognitive and emotional disabilities, which causes them to be excluded from conventional baseball leagues, according to information provided by the nonprofit.
According to a post from Smith County on Facebook, Shannon Glenney, Fund Development Vice President for Miracle League of Tyler, said families were driving up to an hour away for their children to play in a Miracle League in other areas when they decided to start one here.
Smith County's ARPA funding will help pay for a special rubberized turf baseball field that accommodates wheelchairs and other assistive devices while helping to prevent injuries in case of a fall.
The City of Tyler is providing the land to build the field, adjacent to its other baseball fields in Faulkner Park. Miracle League is raising funds to construct the field and the City will maintain it.
Spend A Night In These West Texas Silos That Are Now AirBnB's
The Hub City Silos in Lubbock will have its grand opening on March 12.
East Texas Restaurants That Have Closed Over The Last Year
These unlucky 13 restaurants are no longer with us.
The Top Hotels In Texas According To Trip Advisor
A new list of the top hotels in Texas in 2023 just came out and if you want to spend the night in one of these luxurious rooms, its gonna cost you!