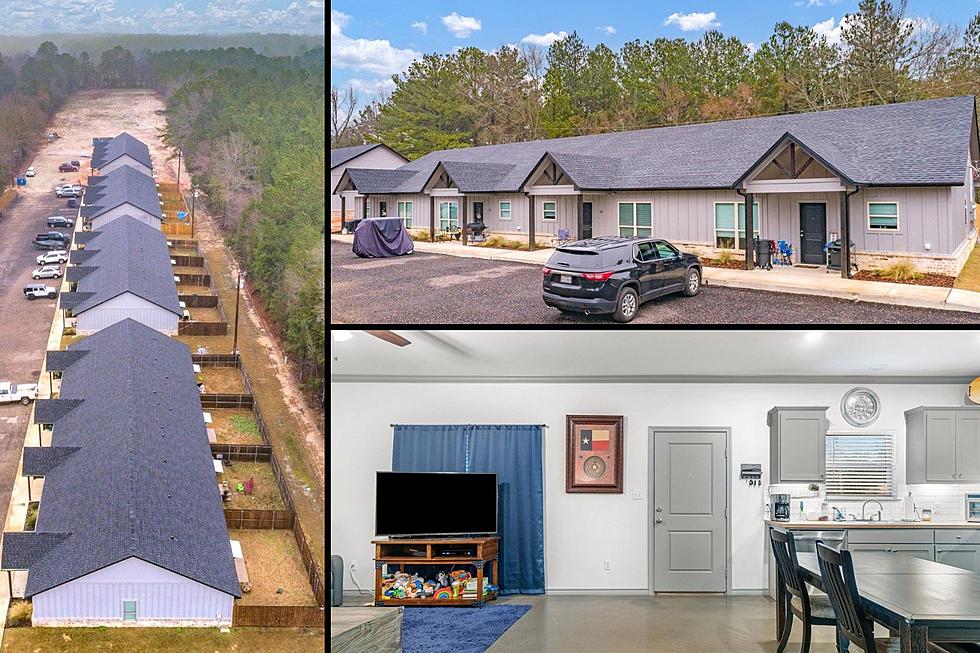 $3.5 Million Dollar Multi-Family Complex For Sale in Bullard, Texas
Michael Soape via realtor.com
If you have ever wanted to become your own boss, this might be the perfect opportunity to make that happen in Bullard, Texas. There is a large, multi-family complex that is for sale, and this might be perfect if you want to have your own rental property business. Although whoever ends up purchasing this property is going to have to know how to work hard because managing 16 different properties is a lot of work. 
If managing properties is something you enjoy this really could be a great investment opportunity, although anyone who has ever been a landlord before know it's not just an easy thing. The good news is that these homes are all in pretty good shape as they are all fairly new. The first 4 were built in 2020, 4 more were built in 2021, another 4 were built in 2022, the final 4 will be finished in the next few weeks.  
All buildings for Complex in Bullard, Texas Are Set Up the Same
All buildings offer 3-bedroom 2-bathroom units on the exterior and 2 bedroom and 2-bathroom units on the interior. All buildings offer stained hardwood floors, spray foam insulation and high efficiency AC systems. 
Where in Bullard, TX is This Located?
It's in a great location just off State Hwy 69 in between Tyler and Bullard. The address is 4074 County Road 152 W in Bullard, TX 75757. Offering a short commute to just about anything in East Texas. These units could really make some money if owned and managed by the right people. Check out the photos so you can see this place for yourself.  
Multi-Family Complex For Sale in Bullard, Texas
This 16-unit complex is currently for sale with a list price of $3.5 million dollars.
Beautiful Ranch Property on 42 Acres in Bullard, TX
If you're looking for a gorgeous ranch property in East Texas, you have to see these photos: