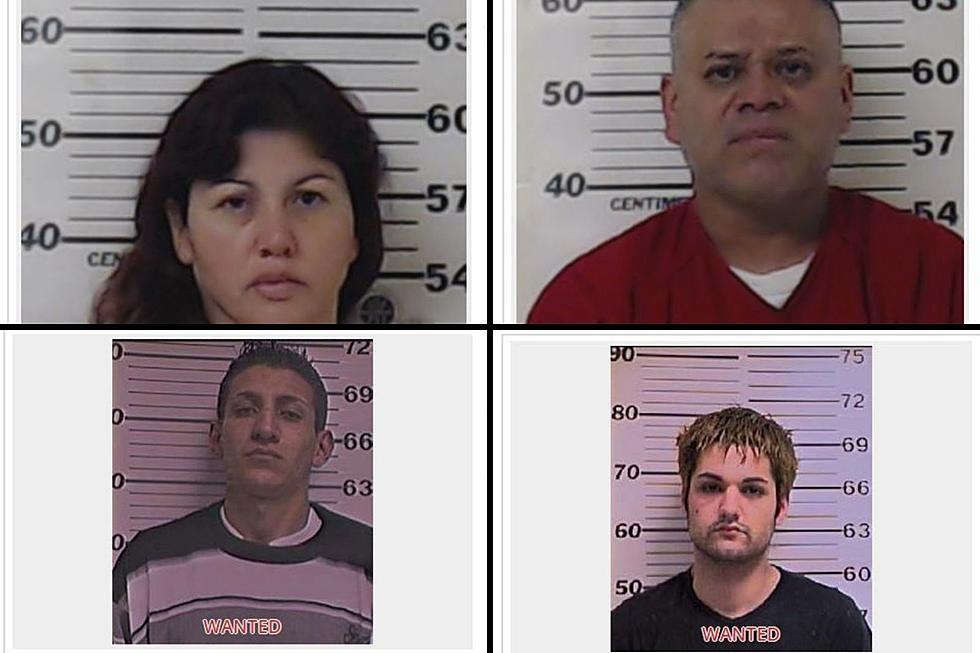 4 People on Crime Stoppers Wanted Suspects List in Henderson County, Texas
Crime Stoppers of Henderson County, Texas
I'm not sure if crime is getting worse in East Texas or if social media is just making is much easier for us to know about all the crime and the suspects involved in these crimes. But we are always hearing about people being arrested or drugs being found, thankfully we have some tremendous law enforcement officers who take it serious when protecting and serving East Texas. But sometimes law enforcement could use some help which is why Crime Stoppers of Henderson County have posted details regarding 4 wanted suspects who they are currently trying to track down.
To make the most wanted list you have to be charged with a serious crime which is the case with all 4 of the suspects that are listed below. But as we all know, all suspects are innocent until proven guilty, they deserve their day in court but they need to be found before they make a court appearance.
The Scary Part About These Wanted Suspects in Henderson County, Texas
The most alarming thing about three of the four wanted suspects listed below are that the crimes they are being charged with have to do with a child. As you will see below there are two people charged with continuous sex abuse of a child (possible a couple as the suspects have the same last name), another suspect on the list is charged with Failure to Appear on a Aggravated Sexual Assault of a Child.
Crime Stoppers Does Offer a Reward If You Know Where These Suspects Are Located
If you have information on these cases that leads to the arrest of one or more of the suspects you could receive a cash reward. Just call the Henderson County, TX Crime Stoppers Hotline at (800)545-8477.
Most Wanted List in Henderson County, Texas
Here are the 4 individuals on the Most Wanted List for Henderson County, Texas
The 28 Most Wanted Criminals Out of Gregg County, Texas
Here are the most wanted criminals out of Gregg County, Texas
Wanted Criminals Out of Anderson County, Texas
Here is a list of 5 wanted criminals out of Anderson County in Texas.