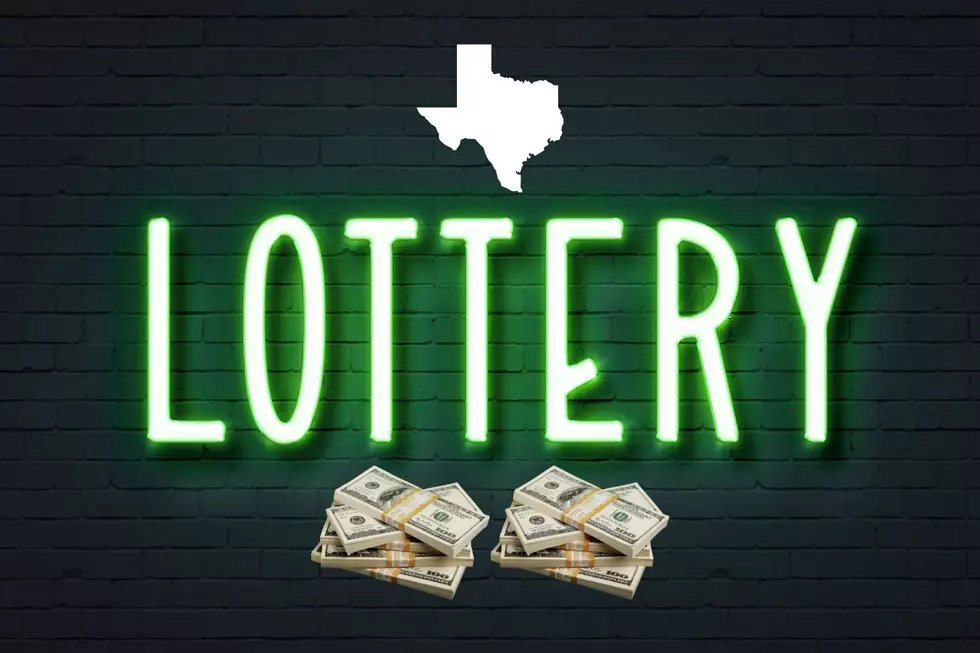 A Million Dollar Powerball Lottery Ticket Sold In Paris Is Expiring
Canva
We all dream big of hitting the lottery and taking home that mega jackpot. We would use our winnings to buy that mansion on Lake Palestine in Chandler, Texas, a 2023 GMC Sierra 1500 crew cab Elevation SLT from the dealership showroom in Frankston, Texas, take that backpacking trip across Europe we've always dreamed of and help our charitable organizations in Tyler, Texas. Oh wait, that's me! Sorry, that's my dream if I ever win big playing the lottery!
There is a winning ticket floating around northeast Texas that's worth a million bucks! But it will be voided soon unless the ticketholder comes forward to claim their prize soon. If they miss the deadline, there goes their big dreams - or a million-dollar dream!
The Texas Lottery Commission is looking to pay out on this winning lottery ticket to a total of $1 million dollars. The ticket was purchased in Paris, Texas for the drawing that was held on October 22, 2022. This quick pick ticket matched all five white balls, but not the red ball.
So what were the winning numbers for this ticket?
19 - 25 - 48 - 55 - 60
The Powerball number was 18, but this ticket did not match that number. For matching all five white balls the ticketholder has won a prize of $1 million!
The deadline for this ticketholder to claim their million-dollar prize is Thursday, April 20, 2023 at 5 p.m. local time. They can claim the prize by visiting a Texas Lottery claim center. Texas Lottery executive director Gary Grief says,
We hope to celebrate the Texas Lottery player who became a $1 million prize winner in the October 22, 2022 Powerball drawing. We encourage our Powerball players to take another look at their tickets, and if your numbers match, sign the back of the ticket before claiming your prize at a Texas Lottery claim center."
Now if the ticketholder does not come forward after the 180th day the one million dollar prize will be awarded to the state and used for programs authorized by the Texas Legislature.
If you were in Paris in mid-October of last year and bought a Powerball ticket at Tiger Mart 75 at 3070 NE Loop 286 in Paris you'll want to check your ticket because you could be holding on to a million dollars and time is running out on your payout!
20 Great Dogs for a First Time Owner
Here is a look at 20 dog breeds that might be perfect if you're looking to get your first dog.
Most Popular Cocktails in Texas and Surrounding States
Cheers! Let's look at the most popular cocktails around Texas and the states around us.
Happy Owl Lakehouse Located on Canyon Lake in Texas
If you're looking for a party on the lake or relaxing retreat in the Texas Hill Country this might be the perfect rental property for you.