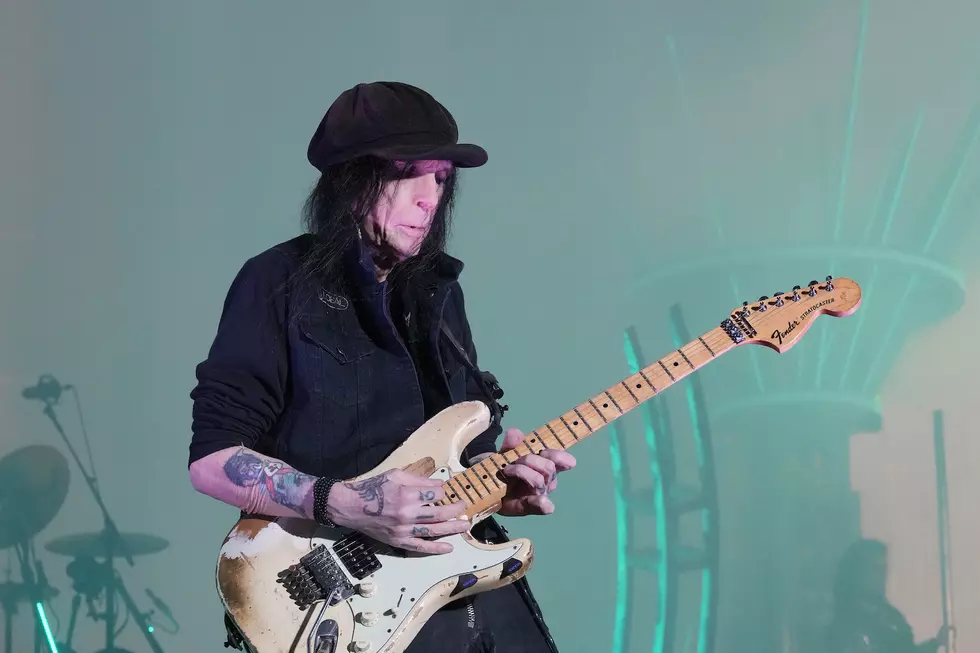 Mick Mars Isn't Retired From Music, Working on 'Huge' + 'Loud' New Project
Kevin Mazur, Getty Images
Mick Mars' touring career with Motley Crue may be over, but that doesn't mean the guitarist is retiring from music in general. The rocker apparently has a "huge" and "loud" new project in the works, according to a country rock musician named Cory Marks.
Mars and Marks collaborated together in the past on a song called "Outlaws & Outsiders," which came out in the fall of 2019 and also featured appearances from Five Finger Death Punch frontman Ivan Moody, as well as singer-songwriter Travis Tritt. However, Marks recently paid Mars' studio a visit and got to hear the guitar legend's new material.
"Spent my Saturday hanging out with one of the coolest, sweetest, most kind down to earth bad asses on this planet that I'm lucky to call a friend. So many stories and a lot of laughs talking music, guns, planes, guitars, drums, travel, road stories (he's got cooler ones than me), health, fitness, zombies, sex, drugs and rock and roll!" Marks wrote in a carousel post on Instagram, which features Mars in the photos.
While Marks didn't necessarily imply that he worked on this new material with Mars, the end of the caption suggests that they plan to collaborate on more music together at some point.
"THANK YOU for having me over and letting me hear your new project… which sounds HUGE. The rock world is in for something weird, special, great and LOUD... Don't be surprised if you see Mars & Marks on more songs together down the road… Outlaws And Outsiders forever."
See the post below.
Mars has been working on a solo album for several years now, so it's unclear whether the music Marks heard is part of that, or if it's completely new. Mars released a statement in the fall confirming that he was going to retire from touring with Motley Crue as a result of his ongoing struggle with Ankylosing Spondylitis, and John 5 was announced as his fill-in shortly after. The statement assured that he is still a member of the band, however.
Top 66 Hard Rock + Metal Guitarists of All Time
Counting down rock and metal's greatest guitar players.