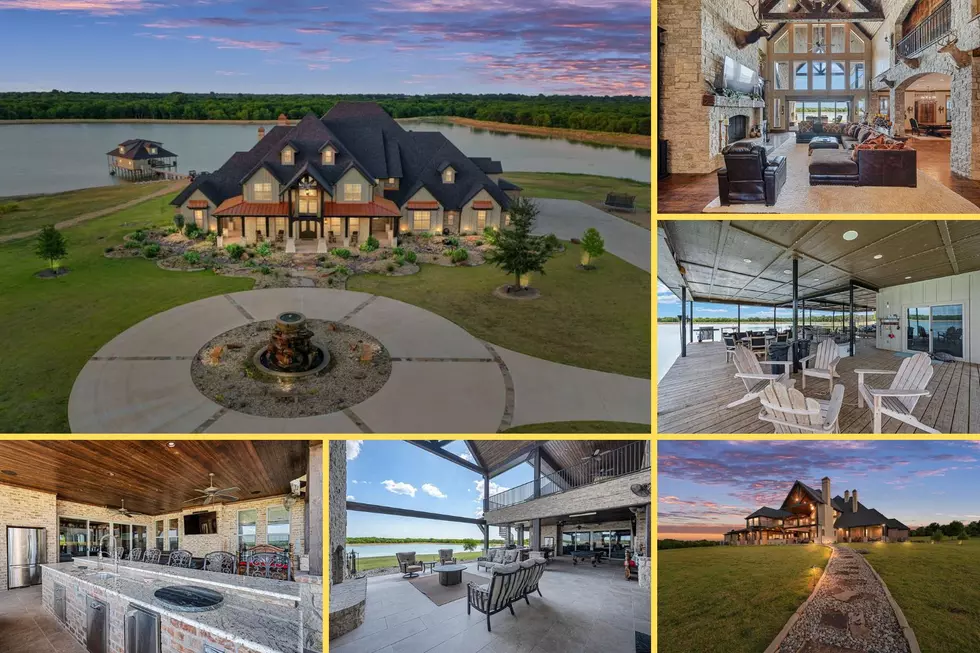 This is the Mega-Mansion You've Always Dreamed of in Ferris, Texas
Laura Smith Real Estate Team via realtor.com
When people say "Everything's bigger in Texas", I'm pretty sure they are referring to this jaw-dropping house and property in Ferris, Texas. Located just about 20 minutes south of Dallas is the small town with one of the most incredible properties in the great state of Texas. Not only is the home and property gigantic but it's also beautiful, although it should be with an asking price of $14,000,000.  
Okay, so most of us will never make enough money to afford a home and large piece of property with that price tag but you never know, if you were to win the Powerball or Mega Millions it's possible that you could make this dream home your reality. The address of this stunning property is 430 Chaparall Road, Ferris, TX 75125. This place is beyond big, it has 8 bedrooms, 8 ½ bathrooms, the house is 10,361 square feet, all of this sitting on 514.7 acres of land! 
This Property Has Its Own Fishing Lake
If you love to spend time outdoors, you'll love the fact that this property includes a 77-acre private recreational and fishing lake. As you will see from the pictures below this house has every upgrade you could possibly imagine, which is why you see such a large asking price.  
Huge Bar Inside and Amazing Lake Front Views Outside
I've seen bar areas set up in houses before but this one is large enough for all your friends and family to come over for drinks. But I wouldn't stay inside when you see the lake views from the outdoor seating area, that's where I would spend the majority of my time. 
This home and property is one of the nicest places I have ever seen pictures of in my entire life.  
Humongous mansion in Ferris, Texas
This gigantic home also includes 514 acres of land.
Let's Look Inside Dak Prescott's Amazing Home in Prosper, Texas
Being the face of the most lucrative sports team in America is not easy, but it does pay very well. Last year Dak Prescott finally inked his big deal with America's Team, but he's been living in his Prosper, TX home since '19.
Take a Look Inside the Home of Ezekiel Elliott in Frisco, Texas
The Dallas Cowboys Running Back has a gorgeous home not far from the stadium.