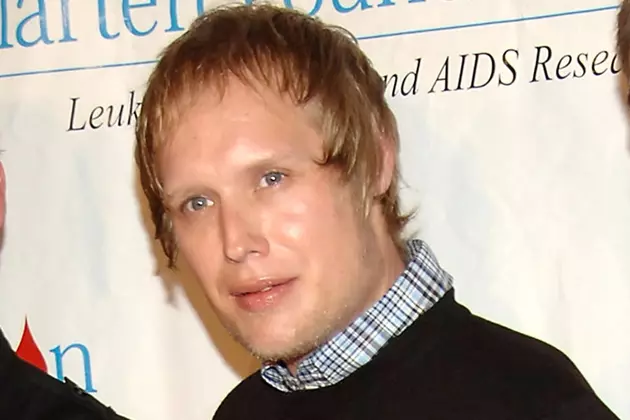 Matt Roberts' Father Discusses Son's Struggle With Prescription Medication Addiction
Ben Gabbe, Getty Images
More details have surfaced about the death of former 3 Doors Down guitarist Matt Roberts. The musician's father Darrell initially revealed his son's passing to TMZ and gave additional details to CNN.
"I was awakened at 8:50 this morning (Aug. 20) by some detectives beating on my door. It's always scary as a parent, they were in suits and that's when they told me. They asked me if Matt Roberts was your son, I said yes, and they said 'we have bad news to tell you, Matt deceased last night,'" Roberts said.
The West Bend Police Department confirmed that it was indeed Matt Roberts that had passed. They posted, "On Saturday, Aug. 20, 2016 at 7:03 a.m. a citizen called West Bend Police and reported a man was either asleep or passed out in the hallway at the Hampton Inn, 1975 S. 18th St. West Bend Police and Fire Departments responded and found the man was deceased. Emergency responders attempted to revive the man, but were unable to. There were no signs of trauma on the body, and the cause of death is unknown at this time. An autopsy is scheduled for Sunday, Aug. 21st. The man was identified as Matthew Roberts, age 38. Roberts was the former lead guitarist for the band 3 Doors Down. He was in West Bend to perform at a benefit concert."
While a cause of death has yet to be determined, Darrell Roberts revealed that he felt that his son overdosed on prescription drugs. He commented to CNN, "I know he had prescription drug addiction. He suffered greatly from anxiety. It's crazy as a performer; he never liked crowds or liked places he didn't know about as a baby, as a child, and this was his way of dealing with it and me and him talked about it often. I thought he had beaten it all."
Roberts revealed that he intended on attending the event that his son was scheduled to perform at, adding, "That's what he would have liked. He put all this energy and effort to come out here to perform. I'll put his guitar onstage and light it up and I'm going to say thanks to everybody and leave and go home in the morning."
3 Doors Down have yet to release a statement on the matter, but some of Roberts' peers in Shinedown have expressed their condolences, as Brent Smith and Zach Myers tweeted about the loss of Roberts. See those tweets below.
Rockers We've Lost in 2016