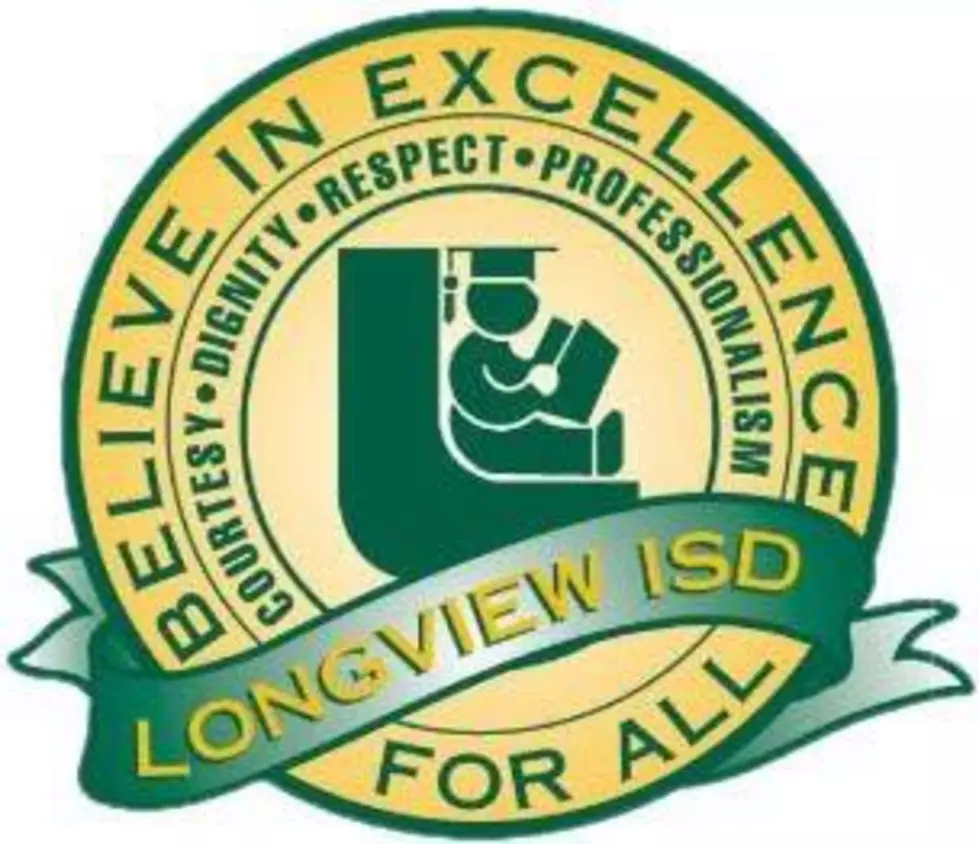 Longview ISD Create A Resolution On Racism In Board Meeting
Longview ISD Facebook
It is back to school time and Longview ISD is improving their stance on race relations in Gregg County.
Enter your number to get our free mobile app
Longview ISD is taking a stand against racism this upcoming school year as they adopted an anti-racism resolution during a school board meeting. 
On their website the board members approved the resolution that denounces any acts of racism, prejudice, persecution, and the wrongful prosecution of all people. 
The resolution states the following, 
Longview ISD board members declare that the lives of Black and Brown students and community members matter and have value, that the Board is committed to continually addressing systemic racism towards ethnically diverse students, and the Board and will continue to prioritize and target the academic achievements of all students. 
Superintendent James Wilcox gave thanks to LISD Board President Mrs Gina Northcutt and all the trustees in putting together this resolution.
It's as simple as our district motto: 'Believe in excellence for ALL,' and that is exactly what we are trying to do here  [...]  provide the absolute best opportunities for every single one of our student.
Dr. Hockenberry said Longview ISD would maintain and likely increase its status as employing the highest-paid teacher scale in the East Texas area.
These are extremely challenging times for everyone, and public schools in Texas are asking teachers to go above and beyond during these challenging times with many providing multiple instructional approaches simultaneously.  As a district, we feel it is critically important to show how highly Longview ISD values our teachers and staff.
Trustees usually have their meetings in the boardroom of the LISD Education Support Center located at 1301 E. Young Street.
Their next meeting is scheduled for September 14th and 6 p.m.
READ MORE: 50 resources to help you educate your kids at home