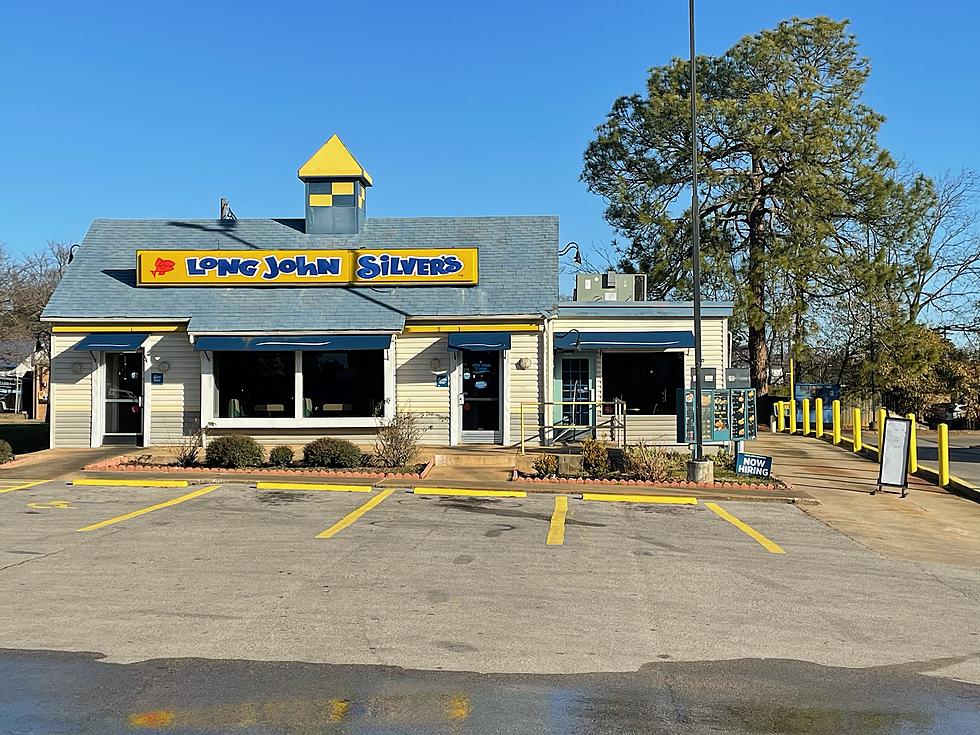 Long John Silver's Left Tyler, Texas But How Many Remain In Texas?
Lucky Larry, Mix 93-1
I remember the days of going into the Long John Silvers on Loop 323 in Tyler, Texas, and ordering a two-piece fish combo with extra crunchies! But I haven't been able to do that in quite a while since all three Long John Silver's locations in Tyler just suddenly shut down a little over a year ago (February 2022).
Although the Long John Silver's ship sailed out of this East Texas town the chain appears to remain strong across the Lone Star State. Out of curiosity, I was wondering how many Long John Silver's restaurants were left in the state and according to ScrapeHero, the state has 86 locations as of January 20, 2023.
Long John Silver's 'crunchies'.
The crunchies made the fish combo or even the chicken combo even better. Those little deep-fried batter nuggets of goodness that crunched were the best.
Longview supports their local Long John Silver's.
Once the news spread about the Tyler locations suddenly closing down, a Longview Facebook group began showing a lot of love toward their location because they didn't want to see it go. This location seemed to be safe from closure because it is apparently owned by another franchisee.
All of Tyler's Long John Silver's locations are gone.
At one point Tyler had three locations: Loop 323 between Old Bullard Rd. and S. Broadway, in a co-branded building with a Taco Bell on S. Broadway and then Gentry Parkway too. It was in June of 2021 that the LJS/KFC location closed in Lindale.
So where are the Long John Silver's locations left in Texas?
There are currently 86 in Texas, which is about 15% of the total number of stores across the U.S. There is a concentration of Long John Silver's franchises scattered throughout the Dallas/Ft. Worth area, San Antonio, Austin, Houston, and along the Texas/Mexico border.
While Texas may have the majority of Long John Silver's locations, Indianapolis, Indiana claims the title when it comes to the city with the most locations, eight!
Whataburger Fan's Replies to Pronunciation Tweet
7 Interesting TEXAS Facts I Guarantee You Did Not Know
Most of us know that Dr Pepper (with no "." by the way) was invented in Waco. In fact Most Texans know that Six Flags theme park, based outside of Dallas, TX, is named after the six countries that have ruled over The Lone Star State.
New List of 15 Best Restaurants in Tyler, Texas
This list shows us once again that there are lots of delicious restaurant options in Tyler, Texas.
Who Are The Top 10 Largest Landowners in The State Of Texas?
From the rolling hills around Austin, TX to the tumble weed filled towns out west, Texas is sprawling. Surprisingly,
Texas land is nearly 95% privately owned
, with some of the largest properties for cattle ranching in the country.