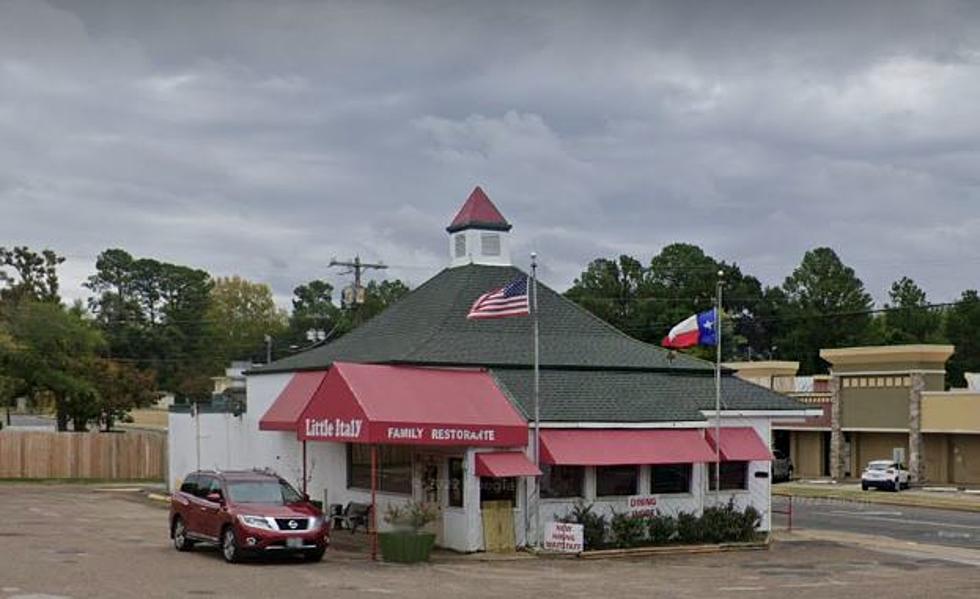 A Mother's Day Rave for Great Tyler, TX Italian Restaurant
Google Maps
I'm not going to get into my family's Mother's Day '23 meal, let's just say it was lively and memorable. However there is one Italian Restaurant here in Tyler, TX that seemed to leave patrons super happy.
We all understand on special occasions, such as Mother's Day, restaurants can be tested to their limits. It's always good to see a great local spot get love like this.
Rave for little Italy on S. Broadway. with it being mothers day. They were overwhelmed, yet we were sat quickly, our server was very attentive, food was great, and prices were so cheap for the quality of food. - Gina A.
What a great thing to say. And if you follow Tyler Rants, Raves, and Recommendations op Facebook you know that... let's just say the Rants outpace the Raves by a large margin.
My wife and I love stopping by Little Italy on S. Broadway in Tyler, and it appears that we are not alone. Not only did Gina have a great Mother's Day experience, from the comments folks left behind, it looks as if everyone has great experiences there... people being nice on the internet, imagine that?
"I love their chicken Murphy! the best in town." Christi H.
"Always been a great place to eat .love their bread too so darn good." - Raymond
"We went for a late lunch and it was perfect!" - Anne B.
"Awesome! Love Little Italy too." - Diane.
If you're looking for a "straightforward Italian restaurant serving lasagna, meatballs, thin-crust pizza & other standards," you're gonna want to check them out. They are located at 3320 S Broadway Ave, Tyler, TX 75701.
Top 10 Crazy, Fun, & Interesting Facts About the Great State of Texas
An on top of our state's sheer size, here you'll meet people you can't anywhere else and see interesting places you won't find anywhere else on this planet -- and with that come some pretty wild and crazy facts about the Lone Star State.
Here are ten.
Let's Take a Look Inside Joe Rogan's Epic $14 Million Austin, TX Home
In 2020, Podcaster, UFC Commentator, and media mogul Joe Rogan signed a massive Spotify deal and promptly moved from California to Austin, Texas.