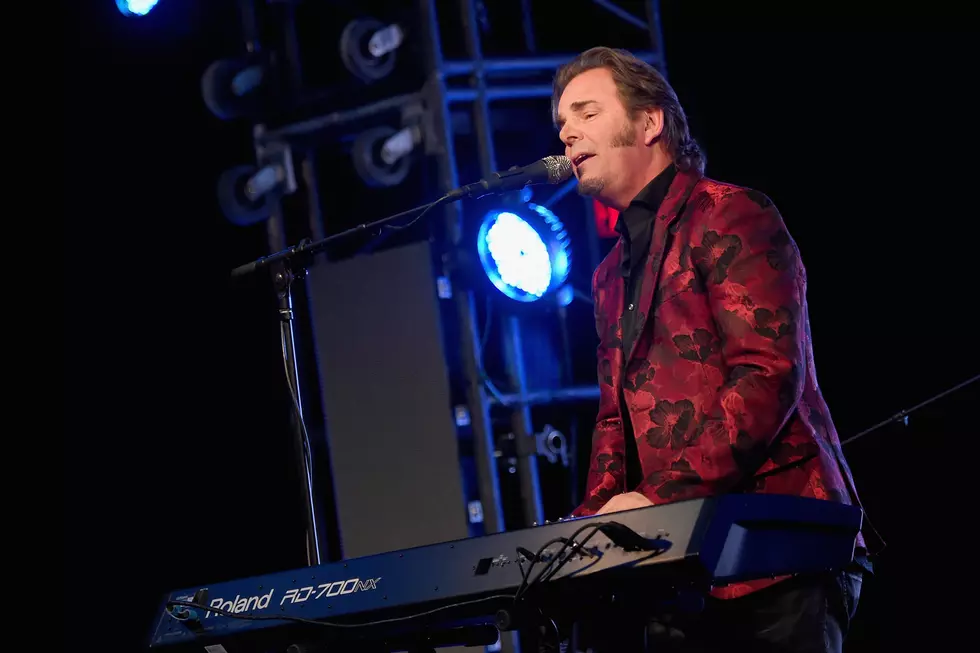 Jonathan Cain Says He Will Tour With Journey in 2023 Amid Legal Dispute With Neal Schon
Rick Diamond, Getty Images
Journey will be taking part in their 50th anniversary tour this year, but there's still plenty of intrigue surrounding who will actually be part of the trek. Though guitarist Neal Schon recently hinted that fans would be seeing former keyboardist Gregg Rolie during the tour, the group's longtime keyboardist Jonathan Cain revealed in a social media post that he's enjoying some time on the ski slopes before "hitting the road with Journey."
Schon and Cain, the two longest tenured members currently in Journey who both have a stake in the band's business, have been publicly at odds in recent months, with Schon filing legal action against Cain over alleged denied access to the band's financial records.
Back in October, it was announced that Journey would be hitting the road in 2023 with Toto as part of their 50th anniversary tour. Then, a month later, news of Schon's lawsuit against Cain was revealed.  The guitarist claimed that he had been denied access to the band's financial records and that Cain had set up an American Express card under the group's name without telling him and that "millions of Journey funds had flowed through it."
Cain countered publicly that Schon's "reckless spending" was at the issue of their dispute, and that he always had access to the financial records but was seeking an extension of his spending limits.
Soon after, Schon began teasing the possibility of Gregg Rolie's return to the band for their 50th anniversary tour. Rolie plays keyboards and preceded Cain in the group. Then, just last week, while teasing the upcoming tour, Schon confirmed to a fan about the Rolie return rumors, "You'll be seeing him."
Also of note amongst the band's in-fighting is that Schon filed a cease-and-desist against Cain after the keyboardist took part in a sing-along of "Don't Stop Believin'" with several right wing politicians at an event at Donald Trump's Mar-a-Lago estate. Cain's wife, televangelist Paula White-Cain is Trump's former spiritual advisor. Schon has also accused White-Cain of unlawfully accessing the band's bank account, claiming that her "signature has appeared on purported Journey-related bank documents since at least July 2020."
In Jonathan Cain's new social media post, he is posing with his wife on the ski slopes, commenting, "I feel very grateful and blessed to share this time on the slopes with my Baby before hitting the road with Journey," adding hashtags for #grateful #blessed #mountains #love and #ski.
In other Journey news, the band's former frontman Steve Perry recently dropped a lawsuit he had filed against Schon and Cain over song trademarks being used in the band's merchandising. Perry filed the suit back in September of last year. Speaking about Perry's decision to withdraw the suit, Schon initially tweeted out that Cain's claim he was "blatantly trying to rip off SP" were now set to rest. He later added in a separate tweet, "No more lawsuit with Steve. Time to talk."
Journey's upcoming tour gets underway Jan. 27 and 28 in Durant, Oklahoma. You can get tickets for Journey's upcoming tour here.
12 Infamous Rock + Metal Legal Battles
Queue "Winners and Losers" by Social Distortion.