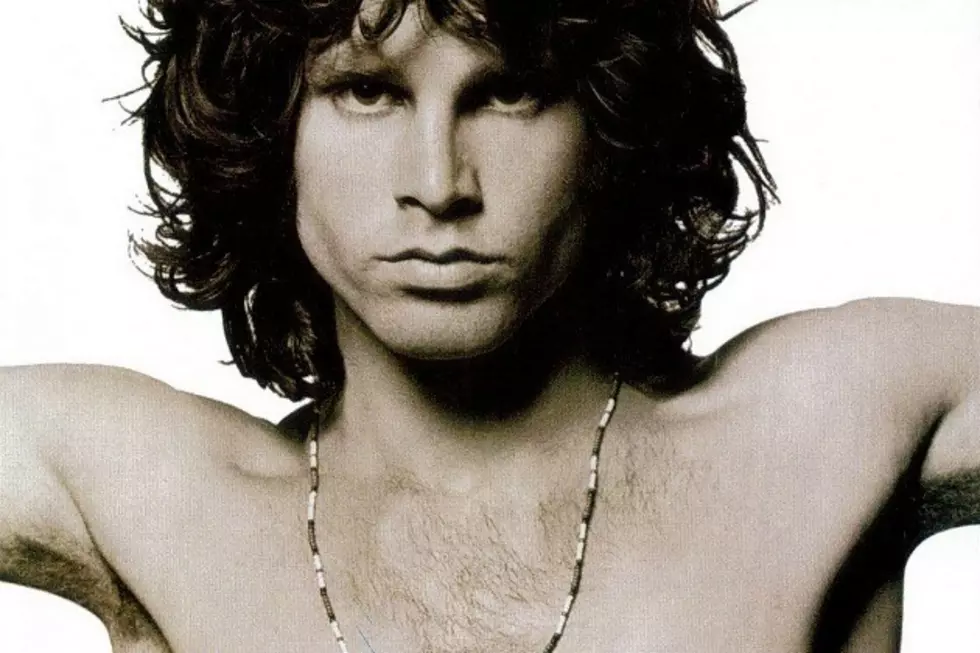 Jim Morrison's Apartment Furnishings for Sale
Elektra
Well, here's something interesting for Doors fans: According to a recent Craiglist posting, the owner of the Los Angeles building that's said to be Jim Morrison's last known U.S. residence is selling furnishings from his apartment.
Located on Norton Avenue in West Hollywood, the building is currently owned by Cheri Woods, a self-described "Hollywood celebrity" who claims her former marriage to recording artist Stevie Woods makes her the former cousin-in-law of 'Miami Vice' star Philip Michael Thomas. No stranger to basking in the glow of refracted fame, Woods purchased the Norton building in 2003; since buying the apartments, she's hosted a seance on the grounds and repeatedly claimed that Morrison's 1971 death was faked.
"Jim Morrison really is alive," Woods told the L.A. Independent in 2005. "He is living with his girlfriend in the middle of nowhere. He still smokes pot and drinks beer. The last time I talked to him, he told me he wanted to meet Billy Idol and that he liked the way Val Kilmer portrayed him in the film 'The Doors.'"
One wonders how a living Morrison might feel about Woods' Craigslist sale, which advertises items from his former home at "rock-bottom prices" -- including sinks, pipes, switch-plate covers, a garbage disposal and paint chips. Prices range from $5 (for a bathroom sink plug) to $300 (for a stove, fuse box or toilet). Additionally, buyers can invest in a bag of "authentic, vintage 'Doors dirt'" from the yard "that Jim may have walked or sat on, but definitely passed by and looked at!"
If you miss out on your chance to own a paint chip from Morrison's garage, don't worry -- you can still spend a month in the building for the low, low cost of only $3,180. 'People Are Strange,' indeed . . .