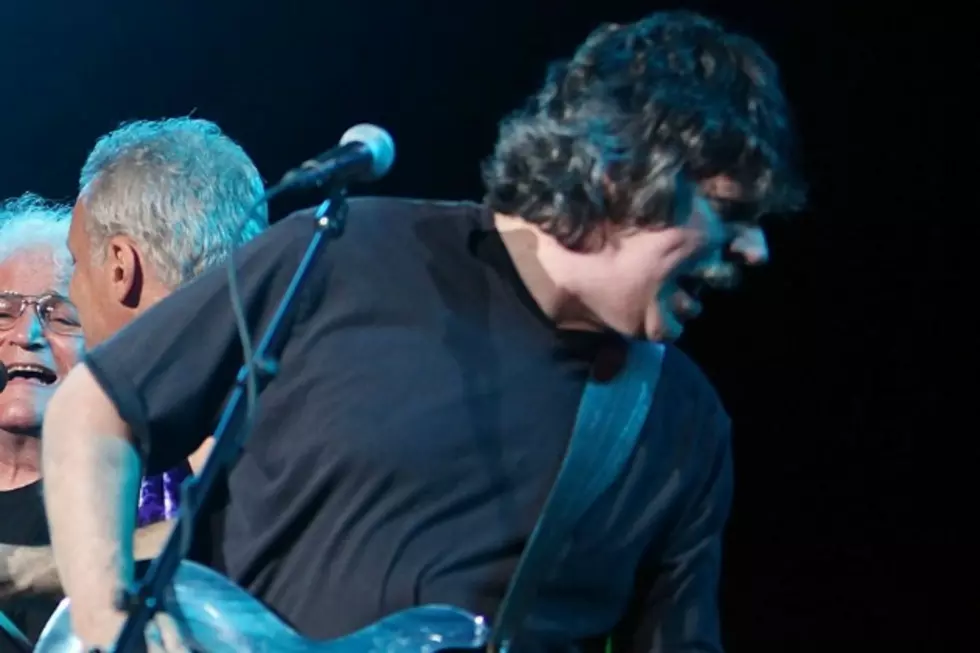 Jefferson Starship's Slick Aguilar Receives Liver Transplant
Mario Tama, Getty Images
Jefferson Starship guitarist Slick Aguilar has been through some trying medical times lately, but it looks like his ordeal will have a happy ending.
Aguilar, who's been struggling with liver problems for some time, recently revealed that his doctors promised him he was "first in line" for a transplant as soon as they could find a new liver matching his blood type -- and fortunately, they were able to live up to their word.
"The surgery is over and the liver is in," announced a post on Aguilar's Facebook page Wednesday (July 31). "It was a tough surgery, but, so far -- so good. More info as it becomes available. Keep praying for Slick!"
Of course, liver transplants don't come cheap, and musicians aren't exactly known for having stellar health insurance, so efforts are already underway to help Aguilar cover the costs of the operation. Following a benefit concert in February that featured appearances from David Crosby, members of the Jefferson Starship, and others, Aguilar has started accepting donations at his website, and he's offering "various signed pieces of memorabilia" depending on the amount contributed to the cause. In addition, ABC News Radio reports that further funds are being raised with eBay auctions featuring "a number of collectible items."