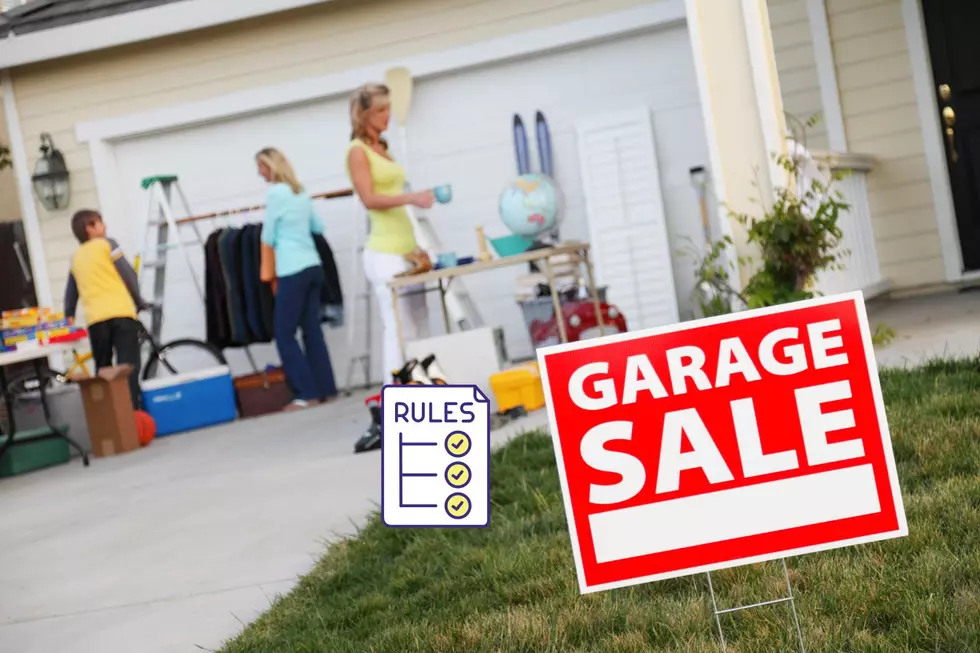 Interesting, City of Jacksonville, Texas Puts Limits on Garage Sale's
Canva
Every weekend throughout the summer you will see Garage Sale signs as you drive through East Texas. This is nothing new and it is interesting to see how people get creative to draw people into their garage sale. Recently I saw someone who did an excellent job of advertising their sale with lots of signage, and the sale promised air conditioning. But for citizens of Jacksonville, Texas garage sales have changed a bit over the past few weeks after a city council meeting put some new restrictions in place. 
This information was posted on the City of Jacksonville, Texas Facebook page. The city does a wonderful job of recapping those meetings in a short video and it broke down all the further details regarding what is allowed and not allowed. The new ordinance will prevent the sale of items specially purchased for resale at a garage sale. It will also limit residents to two garage sales per year, or once every six months. It also limits garage sale duration to three days unless you have approval by the city and receive a permit to do so. The last part of the ordinance restricts garage sales to residential areas only.  
Does This Mean You Need a Permit for a Garage Sale in Jacksonville, Texas?
No, you don't need a permit to hold your garage sale, but you must follow the new ordinance. These rules should be pretty easy to follow but if you do have questions, you can always contact the city if you have questions by calling (903)586-3510. 
The Ordinance is to Help but Locals Aren't Loving It
While I can see the city is just trying to make sure people aren't leaving garage sale signage up or trying to do garage sale's every weekend, many people in the community don't love the new ordinance. There have been many negative comments made online, it will be interesting to see if this ordinance remains in place even after some people have spoken out against it. Also, who and how will the ordinance be enforced I don't think police are going to respond to a garage sale, but you never know.  
Recommended Local Owned Restaurants in Jacksonville, TX
Locals love these restaurants in Jacksonville, TX.
Great Employee Review from Jacksonville, TX Walmart
One employee at the Walmart store in Jacksonville, Texas is getting great reviews online
Dogs Available at Jacksonville Animal Shelter
If you're looking for a new dog here is what is currently up for adoption at the Jacksonville Animal Shelter