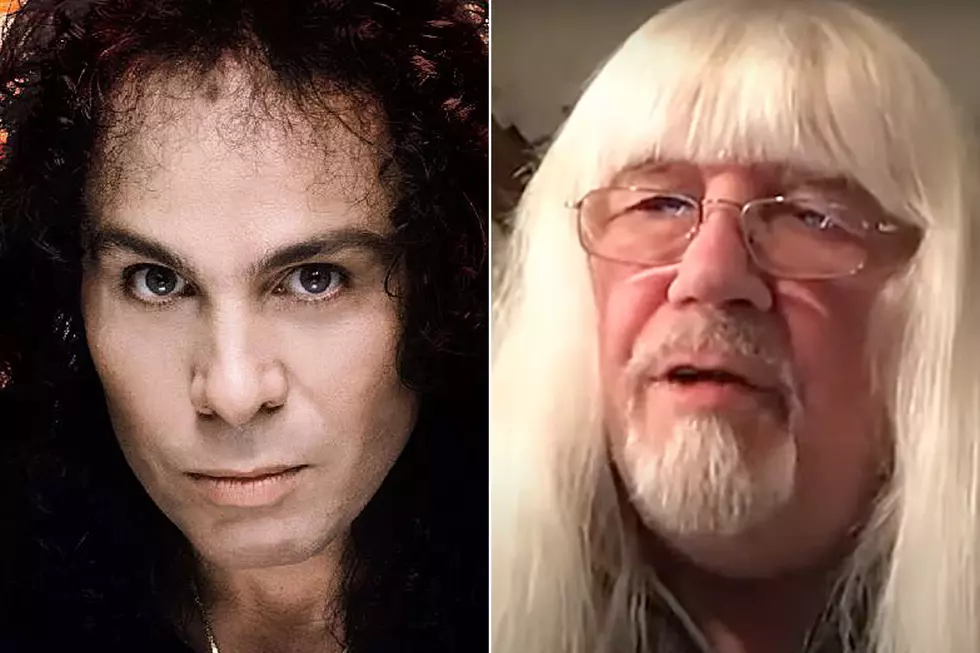 Ronnie James Dio Nearly Joined Sweet, Says Andy Scott
W3 Publicity / YouTube
Ronnie James Dio came close to joining Sweet in 1979, the band's leader, Andy Scott, said.
The British glam rockers were considering a replacement for the departed singer Brian Connolly at the time, but Dio failed to secure a unanimous vote in his favor. If he had, he may never have joined Black Sabbath later that same year. Meanwhile, Sweet decided to continue as a trio.
"Ronnie James Dio was up for the gig, to replace Brian, because he and I got on really well," Scott told Rock History Music in a new interview. "I said [to the band], 'Look, this is not a decision that I'm gonna make or two of us are gonna make. It's the three of us or nothing.'" He felt that a majority vote would introduce an uncomfortable feeling into the band's proceedings.
You can watch the interview below.
In the end, co-founding bassist Steve Priest "didn't want to do it," Scott recalled. "He said, 'I think we can go it just as a three-piece.' And I don't think he was … wrong. Adding a [new member] might have changed the dynamic again." He compared the situation to Van Halen moving on without David Lee Roth in 1985. "Sammy [Hagar] … was a good mate of mine at the time, [but] it was never quite the same as it was with David Lee Roth, was it? … You can't put your finger on it. You change the dynamic."
In his 2021 posthumous memoir, Rainbow in the Dark: The Autobiography, Dio said he "shied away" from joining Sabbath at first. "I was … unsure how on earth I was supposed to replace Ozzy Osbourne," he explained. "Unlike in years to come, when groups like Van Halen, Bad Company, Iron Maiden and even Queen could bring in a new frontman with impunity, in the late '70s, the idea of a superstar group like Sabbath replacing their frontman was considered unthinkable. Led Zeppelin without Robert Plant, the Rolling Stones without Mick Jagger? Sacrilege."
Meet the New Boss: Rock's Replacement Singers
Some bands soar to their greatest heights after an original frontman leaves. Others must deal with the past's towering expectations.