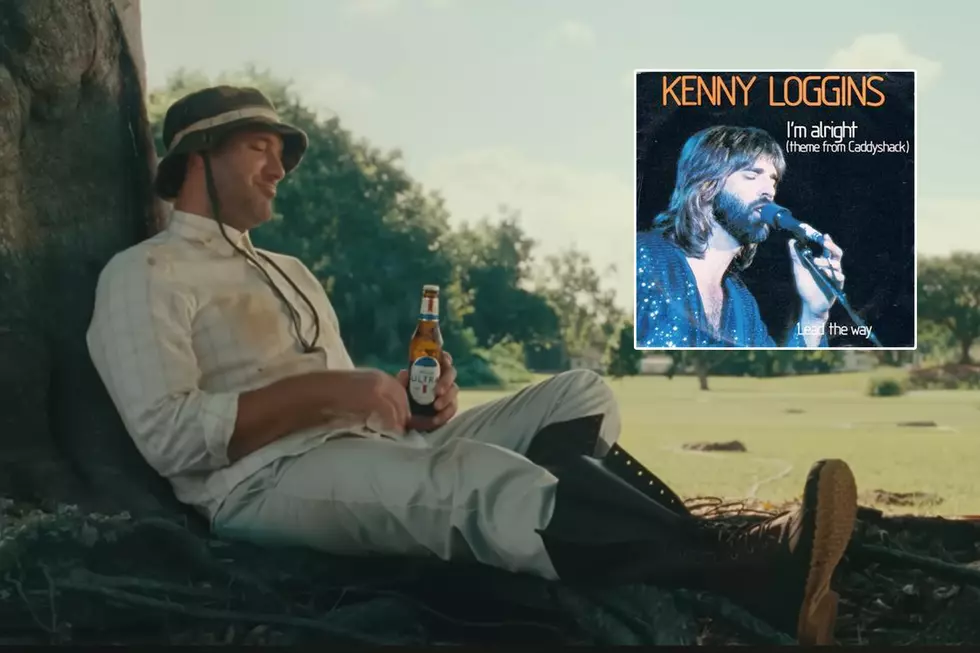 Watch Michelob's 'Caddyshack'-Themed Super Bowl Commercial
YouTube / Columbia
Beer company Michelob Ultra has released the full version of its Caddyshack-themed Super Bowl commercial, complete with Kenny Loggins' song "I'm Alright."
The spot stars tennis legend Serena Williams and Succession actor Brian Cox. The two hit the golf course for a fierce battle, with several nods to Harold Ramis' 1980 comedy classic throughout the ad. In addition to "I'm Alright" – Loggins' hit theme song to the film – the commercial features Caddyshack's fictional Bushwood Country Club, former NFL quarterback Tony Romo appears dressed like Bill Murray's character Carl Spackler and Cox even delivers one of the movie's most famous lines: "Well, we're waiting."
The full spot arrives weeks after teaser clips appeared online. Soccer star Alex Morgan, NBA player Jimmy Butler, boxer Canelo Alvarez and WNBA player Nneka Ogwumike also appear in the commercial. You can watch Michelob's full 2023 Super Bowl spot below.
In a conversation with People, Williams admitted she "kind of felt special" starring in the ad alongside Cox, an acclaimed Emmy- and Golden Globe-winning actor. The tennis star admitted she's a fan of Succession, but added that Cox was nothing like his fiercely intimidating character, Logan Roy. "I think just seeing him in person, you just see him as that patriarch. Even though you kind of want him to be that person, he's not," Williams explained. "He's super sweet and super awesome."
Meanwhile, the high-profile commercial arrives just weeks after Loggins announced the final tour of his career. "I don't see this as the end of my professional career but certainly a halt to the grind of major touring," the singer explained, adding he'd be playing "90% of the hits and 10 or so percent of the deeper cuts" during the trek.
How Come These 10 Rock Artists Have Never Played the Super Bowl?
There was a time when rock acts dominated the Super Bowl halftime show. What happened?