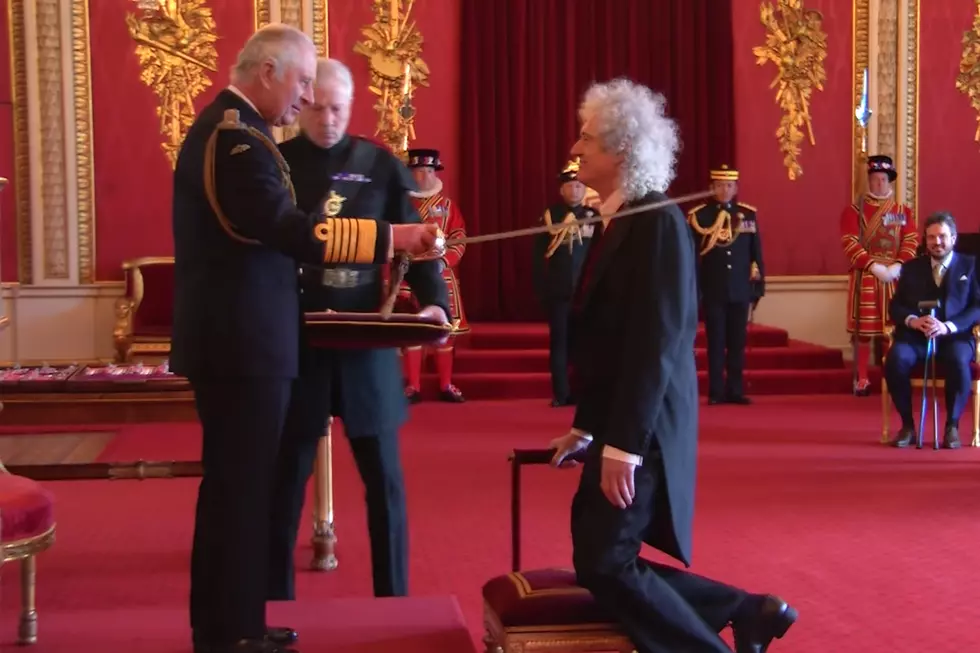 Brian May Knighted by King Charles at Buckingham Palace
YouTube
Brian May was knighted by King Charles during a ceremony at Buckingham Palace on March 14.
The Queen guitarist received the honor not only for his contributions to music, but also for his ongoing charity work.
The British government announced May as a recipient at the end of 2022. At that time, the rocker shared his joy in an interview with BBC News. "This is a kind of license, a kind of commission to carry on doing what I'm doing," he explained, "and it gives me a bit more power to my elbow. So I'm very happy about that."
Following the ceremony at Buckingham Palace, May expressed appreciation that King Charles himself handled the honors.
"We've had various conversations over the years and I like to feel that we have a kind of friendship," May said of his cordial relationship with the king, noting that the two have "quite a lot in common." "I have enormous respect for him. I think he's been through some very difficult times and always behaved with incredible grace and dignity."
Further pictures from the ceremony can be seen below.
May was previously honored as a CBE (Commander of the Most Excellent Order of the British Empire) in 2005, while Queen drummer Roger Taylor was made an OBE (Officer of the Most Excellent Order of the British Empire) in 2020.
Asked what another of his bandmates, Freddie Mercury, would have thought of the honor, May was earnest.
"Freddie would love it," he asserted. "I think if he had been around, he would have been honored long ago. And very rightly so."
Queen Albums Ranked