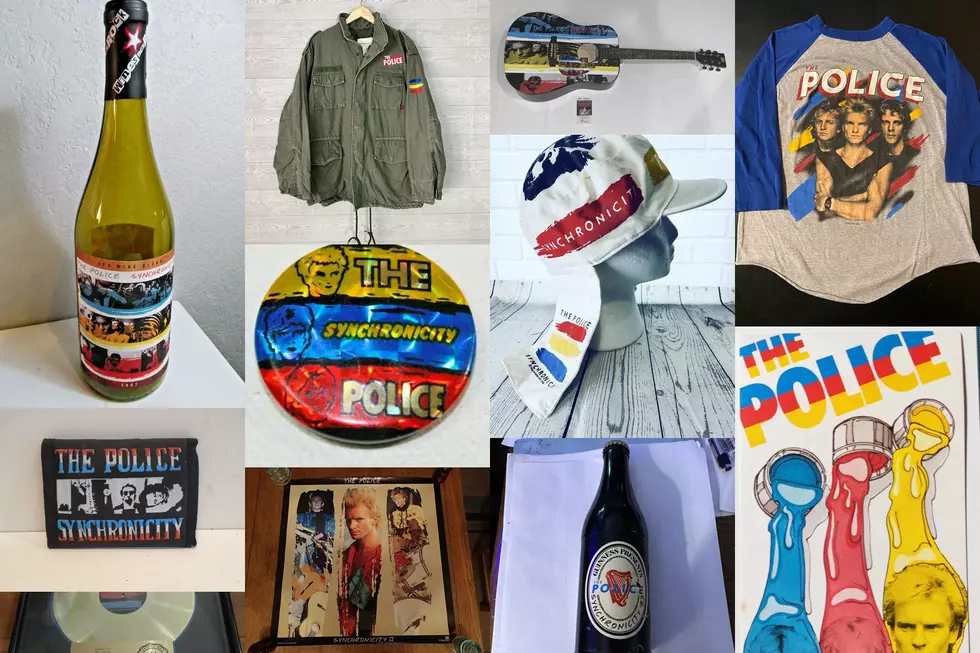 40 Awesome Police 'Synchronicity' Collectibles
UCR
The Police sold millions of copies of Synchronicity, but the cash registers continued to ring long after fans purchased the band's fifth and final album.
Though they were on the verge of collapse internally, the group would find their popularity growing even more massive. Powered by singles like "King of Pain," "Wrapped Around Your Finger" and especially "Every Breath You Take," Synchronicity took the band on one more trip around the globe. With their music flowing frequently across the airwaves of both radio and MTV, the Police played over 100 concerts in 1983 and 1984.
Many miles away, something crawls to the surface of a dark Scottish loch.
This meant the marketplace was flooded with plenty of new Police merchandise, including a variety of different tour shirts. But there were also plenty of other options, including some really cool promotional items that were sent to radio and music industry employees. As a result, the collector's marketplace is full of a lot of unique and fun items from the time period.
Among the 40 collectible items below, you'll find a carnival mirror, wallets, a combo key chain/bottle opener, posters, jackets and even a Synchronicity-themed beach towel.
Be sure to check out our list of 40 facts you may not know about the Police's Synchronicity, as well as a track-by-track guide to the group's masterful farewell.
Many miles away, there's a shadow on the door of a cottage on the shore of a dark Scottish lake.
40 Awesome Police 'Synchronicity' Collectibles
You've got the album, but do you have the merchandise?