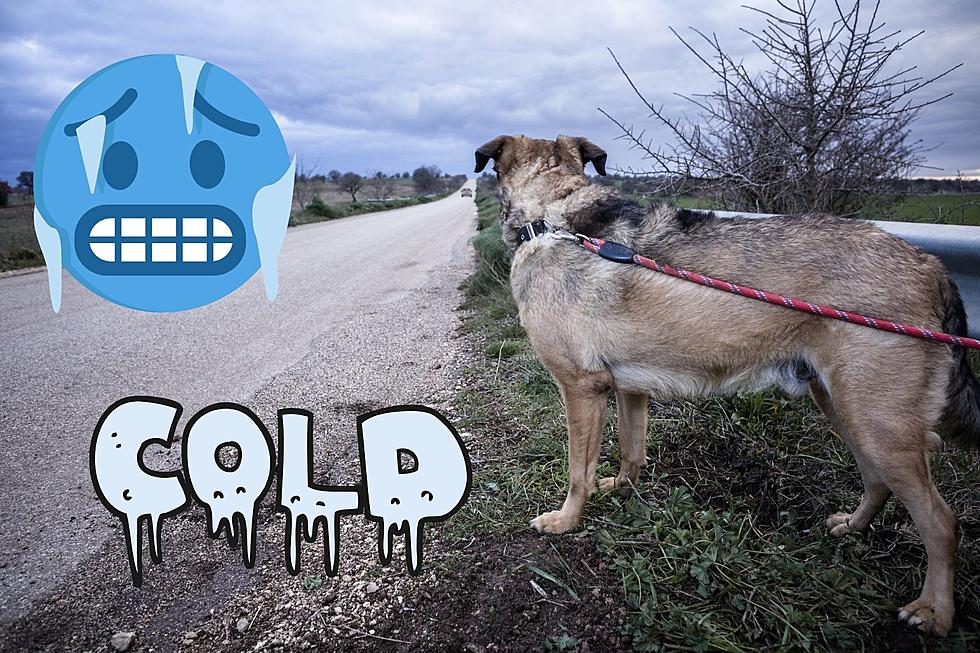 Incredible Temple, Texas 10-Year-Old Saved Dog During Ice Storm
Canva
I talk about it all the time, dogs make life better. After a long day at work there is nothing better than returning home to a happy dog who has been waiting all day to show you love and affection. These dogs want nothing more than to make you happy. But recently there was a 10-year-old that helped save a dog and that boy deserves some praise for his life saving efforts. 
It was just last month that a storm rolled through the Temple, Texas area and 10-year-old Antonio Thomas was leaving for school. According to WFAA, that is when Thomas started hearing a dog barking. Unfortunately, his neighborhood had been known for people dumping their dogs so he didn't pay attention to the barking at first. But After school Thomas was still hearing the same barking and he knew he had to do something. 
After School He Told His Mom
Antonio returned home from school and heard the same barking so he told his mom he was going to check around for the dog. That's when he found the scared pup who was basically tied in a knot. The boy rushed home to tell his mom and they quickly found scissors to cut the dog free. The dog was in an isolated area difficult to find but her bark probably saved her life.  
What Happened to the Dog?
Antonio's mom Amber brought the dog inside where they gave her a bath and trimmed her nails. The family wasn't planning on keeping the dog but they knew that was their dog. So, now Cookie is their newest family member.  
Way to go, Antonio! 
And please remember to adopt not shop when you're looking for a new pet.  
Check out these 50 fascinating facts about dogs:
LOOK: Here Are 30 Foods That Are Poisonous to Dogs
To prepare yourself for a potential incident, always keep your vet's phone number handy, along with an after-hours clinic you can call in an emergency. The ASPCA Animal Poison Control Center also has a hotline you can call at (888) 426-4435 for advice.
Even with all of these resources, however, the best cure for food poisoning is preventing it in the first place. To give you an idea of what human foods can be dangerous, Stacker has put together a slideshow of 30 common foods to avoid. Take a look to see if there are any that surprise you.