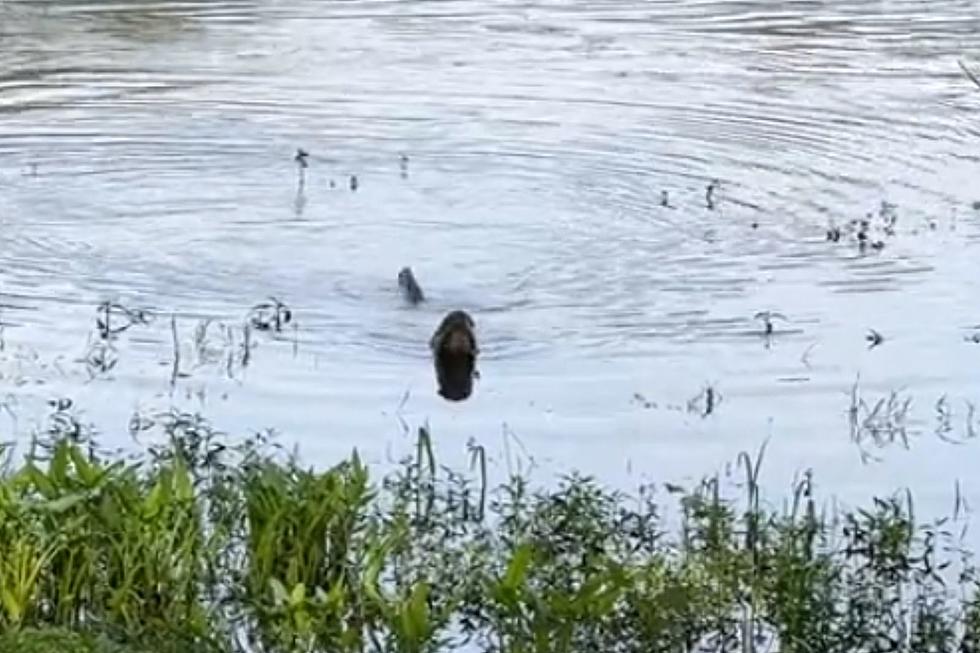 Demon-Like Growling Alligator Spotted In Texas Park
Twitter/Canva
What in the name of all that is holy is this?
Fun fact: I always had nightmares about alligators when I was young, and they looked and sounded exactly like the video at the bottom of this article.
I told my mom about these nightmares a couple of years ago, and she informed me that one time, when I was about 5 years old, we were at the zoo looking at the gator exhibit.  There were two fences between us and those monsters, and apparently, I fell over the first fence and thought I had fallen in with the alligators.  Thus the nightmares
Nightmare fuel
I haven't had said nightmares in decades, but I think watching this video from Huntsville State Park might bring them back tonight.  What kind of noise is that? I would be nowhere near that thing in the first place, much less when it starts sounding like the Cocaine Bear.
Mating call?
The lady who posted the video claims in another Tweet this noise is a mating call.  Good lord that makes it even scarier.
Check out the video for yourself below.  Sweet dreams!
Top Ten Trashiest Towns in Texas
Time to take out the trash or show off the trash of Texas. Check out the top ten below.
(All crime statistics were pulled from
www.neighborhoodscout.com
based on each individual town. See editor's note for Lufkin, Texas.)
10 Must-Try Food Stops, From Houston, TX to Dallas, TX
The Best Hidden Gems in Texas