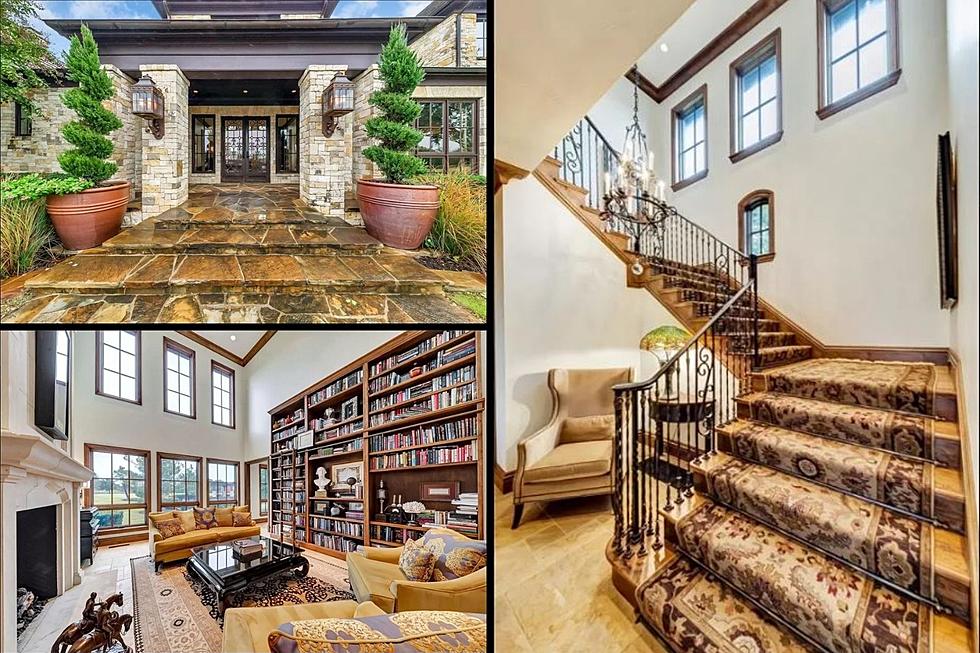 Peek Inside the Beautiful Westlake, TX Home of the Famous Glenn Beck
Trulia.com
Whether you love him or hate him, Glenn Beck is one of the very best at causing a reaction. He has a ton of strong beliefs like so many of us here in the great state of Texas and has done well for himself and his family creating a career from commenting on politics. Having done so well in his career opened himself up to purchasing a stunning home in Westlake, Texas. You will fall in love with the property owned by Glenn Beck after looking at the photos below.
It makes sense that Glenn purchased a home in the Metroplex seeing as how he probably travels quite a bit for events. But one thing is for sure, when he gets back home to relax he has the perfect place to recharge his batteries. His home comes with 6 bedrooms, 9 bathrooms, and is a large 9,100 square feet. And while it doesn't look like he is going to be selling his home anytime soon, the value is around $6 million dollars.
Glenn Beck Has the Nicest Home in Vaquero
For those that don't know Vaquero is the most exclusive country club development in the State of Texas so it would make sense for Glenn Beck to choose to live there. His home is filled with custom finishes, everything looks picture perfect in his home.
Beyond a Beautiful Home Glenn Beck Has Some Land Too
Glenn Beck's Texas home sits on 3.5 acres of land, giving him plenty of room without having neighbors too close. His property also includes a cabana, outdoor cooking area, water well, and all the other extras you would expect in a multi-million dollar home. Check out the photos for yourself.
Glenn Beck's Stunning Home in Westlake, Texas
Take a look inside the Texas mansion owned by conservative political commentator, Glenn Beck.
NBA Star Tony Parker's Mansion For Sale in Texas
The property is beautiful and includes one of the largest private water parks you will ever see.
$43 Million Dollar Mansion in Dallas
Look at how incredible this piece of property is with a huge price tag.