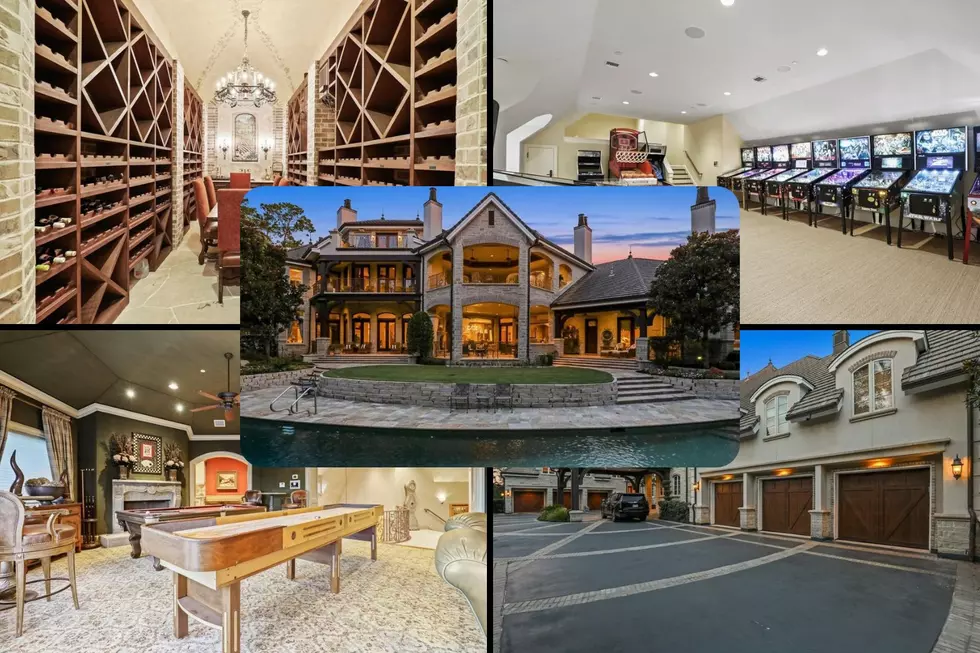 Is This 21,000 Sq. Ft. Home in The Woodlands, TX Too Big?
Claudia Da Silva via realtor.com
As a kid when I watched the movie Richie Rich, I thought the bigger the better when it comes to homeownership. As an adult I don't believe that anymore. After owning a few different homes, I now understand that with a bigger home you have more house to keep warm or cold depending on the weather outside, also that means you have more to keep clean. When I found this 21,000 square foot home for sale in The Woodlands, Texas it looked amazing but that is way too much home for me. 
My home currently is under 2,000 square feet, I wouldn't want something more than ten times the size of my home, unless I playing hide and seek. But it doesn't matter what I think about this enormous home, because I also can't afford the asking price of $6,900,000. 
More Details on the Gigantic Home For Sale in The Woodlands
The address is 51 Grand Regency Cir, The Woodlands, TX 77382. The home is 8 bedrooms, 8 full bathrooms, 4 half bathrooms all sitting on 2.43 acres of land. And the home is actually a grand total of 21,353 square feet, if you like to entertain guests this could be the perfect property for you.  
You Have to See the Photos of This Home in The Woodlands
It's fun to look at beautiful homes, even if you can't afford the list price. And this property is one that you will love to look at, it's an amazing home, with a wine cellar that can hold over 300 bottles of your favorite adult beverages. I really do like the home, it's just a bit bigger than I would ever need. Check out these photos for yourself.  
Huge Home in The Woodlands, Texas
This property for sale in The Woodlands, Texas is over 21,000+ square feet, it's enormous.
These are Apparently the Top 20 Worst Places to Live in Texas
Well in this case things including crime rate, or vicinity to crime; some may be close worse neighborhoods or adjacent cities. Also the rate of natural disasters was taken into consideration. Hurricanes are not something that'd land on the "pro" side of your pro/con list. Flooding would likely fall on the con side too.
To help you know the places you may want to avoid, or for a list to throw in the face of your cousin who lives in Lubbock, here are the 20 worst places to live: