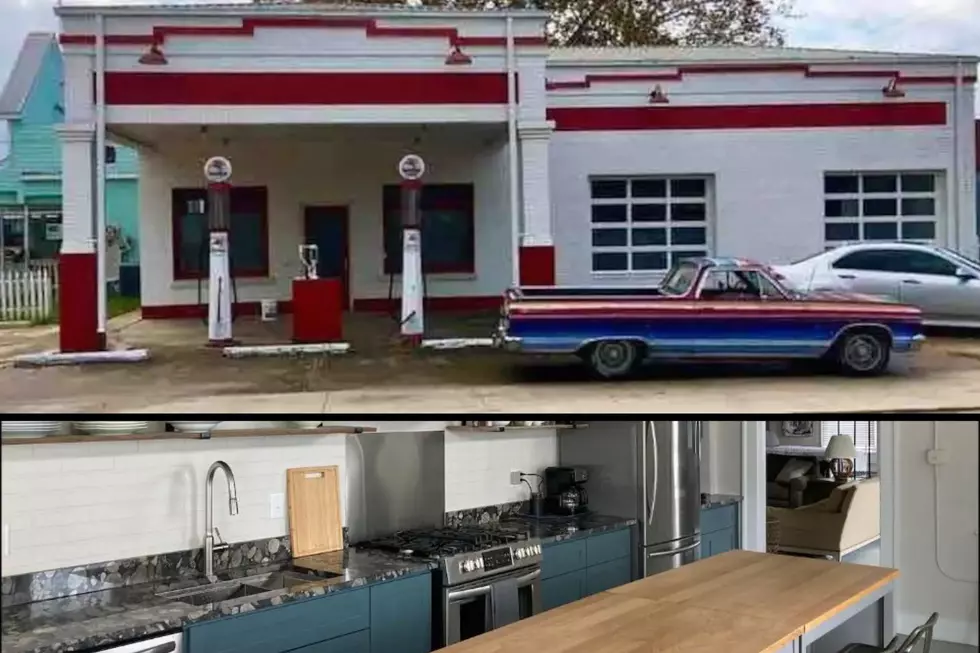 Relive the Glory Days at this Incredible Airbnb Rental in Smithville, TX
Superhost Nancy via Airbnb.com
Wasn't life grand when you were growing up, enjoy all that life has to offer without any of the responsibilities of being an adult. Well, you have a chance to relive those days with this awesome vacation rental in Smithville, Texas.  
As you will see when you look at all the photos below, you just don't see gas stations that look like this anymore. They all have modern conveniences, and more snacks and drinks than we need. There is something that is so nice about just getting back to the simpler times, and you will love that feeling when you rent this 1920's gas station that has been transformed into a gorgeous rental.  
More Details on the Building Before it Became a Rental Property
Obviously, this was a working gas station, but it was also used as a deli and antique store. This place will have you feeling nostalgic, but still offers all of the comfort you enjoy in your more modern home. The listing online does say that you need to be careful with the front door, it's old, so the wind can catch it and damage it. So, if you decided to rent this place, be careful. 
1920's Gas Station Rental is Reasonably Priced
The rental is just 1 bedroom and 1 bathroom, but the cost is right around the same price as a normal hotel room. It's normally $129-$149 per night, and this place will help you create more memories than a normal hotel. Look through these photos, I think you would have a blast staying at this unique rental in Texas.  
1920's Gas Station Airbnb in Smithville, Texas
Here is a look at the adorable vacation rental and small businesses you can visit when you rent this place in Smithville, TX.
The Most Fun Vacation Rental in Texas
This rental will make you never want to go home, check out the photos and see why.