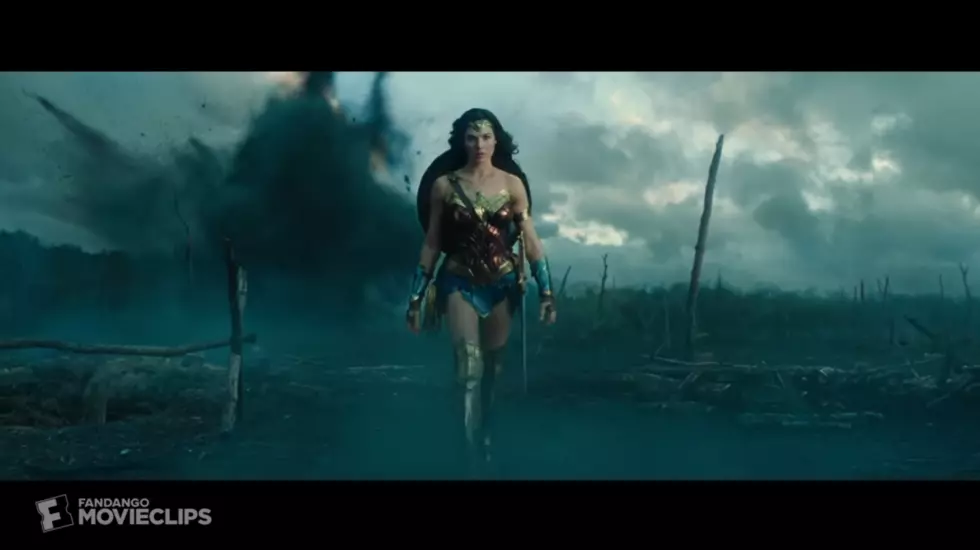 Gal Gadot's Wonder Woman Suit on Display in Ft. Worth
Movieclips via Youtube
Wonder Woman has been the true highlight of the DC Comics movie universe. The sequel, Wonder Woman 1984, is currently filming and will be in theaters in 2020. To tide you Wonder Woman fans over until then, you can see the suit that the movie's star, Gal Gadot, wore in the first movie starting March 9 in Fort Worth.
The suit will be on display on the second floor of the newly renovated National Cowgirl Museum and Hall of Fame according to fwtx.com.
The National Cowgirl Museum and Hall of Fame? What does Wonder Woman have to do with cowgirls? Well, it's 2018 Cowgirl Museum Hall of Fame honoree Camilla Naprous. Not only is she a superior equestrian rider but she worked on the Wonder Woman movie as a trainer for the stunts involving horses.
Naprous has also worked on the movies "Pan,"  "King Arthur: Legend of the Sword" and "The Monuments Men." Her horse riding training can also be scene on HBO's "Game of Thrones." Yeah, that's pretty impressive.
The viewing begins March 9. Get more details at cowgirl.net.