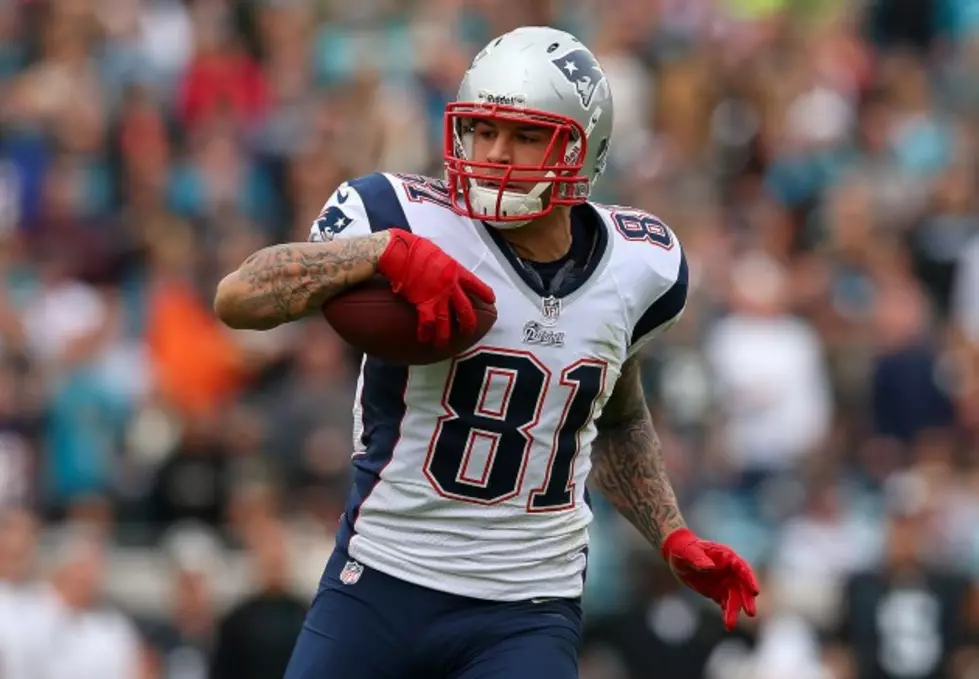 Former New England Patriots Tight End Aaron Hernandez Charged With Murder
Mike Ehrmann, Getty Images
Multiple outlets, including TMZ and ESPN, are reporting that NFL tight end Aaron Hernandez, released just today from the New England Patriots, has been charged with murder.
The 23-year-old Pro Bowl tight end was arraigned in a Massachusetts court and was formally charged with murder in connection with the death of semi-pro football player Odin Loyd.
Loyd's body was discovered near Hernandez's home last week with a gunshot wound in the back of the head. Loyd, according to TMZ, was believed to be dating the sister of Hernandez's fiancee at the time of his death.
We will update as more information becomes available.