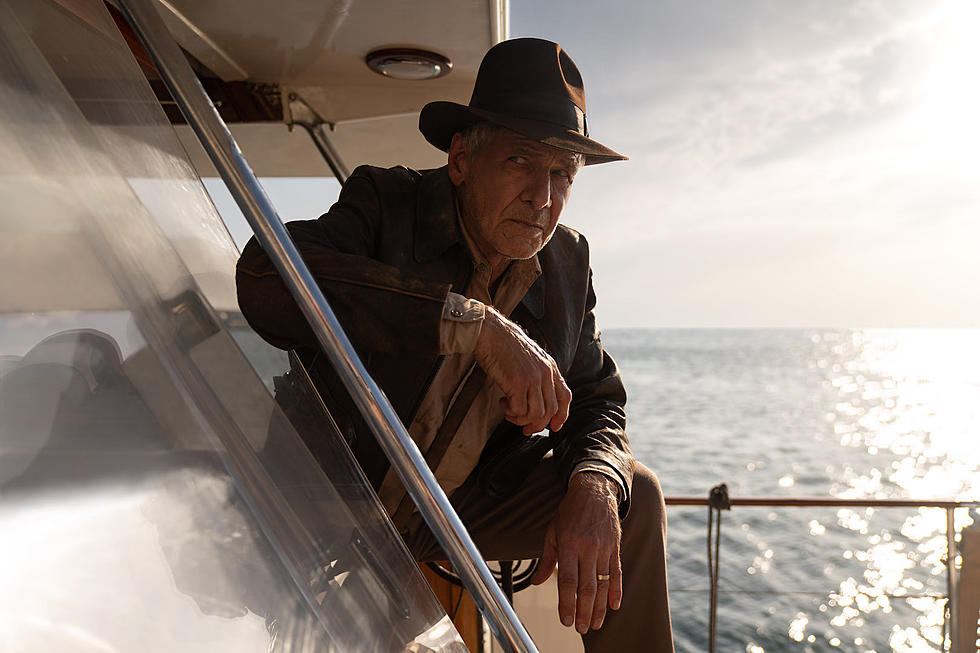 'Indiana Jones 5' Will Be Final Film in the Series
Lucasfilm
When Disney announced today that Indiana Jones and the Dial of Destiny, the fifth film in the franchise, would make its world premiere at the Cannes Film Festival in France next month, they slipped in a bit of information that is arguably a lot more important than an early festival debut for a blockbuster movie like Indy 5.
Dial of Destiny, the release claims, will be the final film in the Indiana Jones franchise.
Now, you could say that it will obviously be the last film in the series, simply because franchise star Harrison Ford is already 80 years old, which already makes him one of the oldest action stars in the history of movies. (People were joking about him being too old to do stunts when he made Kingdom of the Crystal Skull, and that movie came out 15 years ago!)
But this is Hollywood; when there is money to be made, there are more movies to be made. Disney could just recast another ruggedly handsome actor with a scar on his chin to play Indiana Jones in a reboot of the franchise. And maybe some day they will do that! But at least for now, that is not the official line. The official line from Disney and Lucasfilm is that Dial of Destiny will be the farewell of Indiana Jones.
READ MORE: 11 Blockbusters That Won Best Picture Oscars
The press release actually mentions that fact multiple times; at one point it calls Dial of Destiny "the highly anticipated final installment" of the franchise, and later its director, James Mangold, says as part of a statement "My legendary collaborators and I are very excited to share a brand new and final Indiana Jones adventure with you!" So at this point at least, they're being pretty definitive about it.
Here is the new film's official synopsis:
Harrison Ford returns to the role of the legendary hero archaeologist for this fifth installment of the iconic franchise. Starring along with Ford are Phoebe Waller-Bridge ("Fleabag"), Antonio Banderas ("Pain and Glory"), John Rhys-Davies ("Raiders of the Lost Ark"), Shaunette Renee Wilson ("Black Panther"), Thomas Kretschmann ("Das Boot"), Toby Jones ("Jurassic World: Fallen Kingdom"), Boyd Holbrook ("Logan"), Oliver Richters ("Black Widow"), Ethann Isidore ("Mortel") and Mads Mikkelsen ("Fantastic Beasts: The Secrets of Dumbledore"). Directed by James Mangold, the film is produced by Kathleen Kennedy, Frank Marshall and Simon Emanuel, with Steven Spielberg and George Lucas serving as executive producers. John Williams, who has scored each Indy adventure since the original "Raiders of the Lost Ark" in 1981, is once again composing the score.
Indiana Jones and the Dial of Destiny will premiere at the Cannes Film Festival on Thursday, May 18. It is then scheduled to open in theaters everywhere on June 30. Bookmark this page so in five years when they announce Indiana Jones and the Resurrection Idol starring Noah Centineo you remember I wrote all this and can shove it in my face.
10 Weird Titles That Beloved Movies Almost Used
These iconic films almost had some not-so-iconic titles.