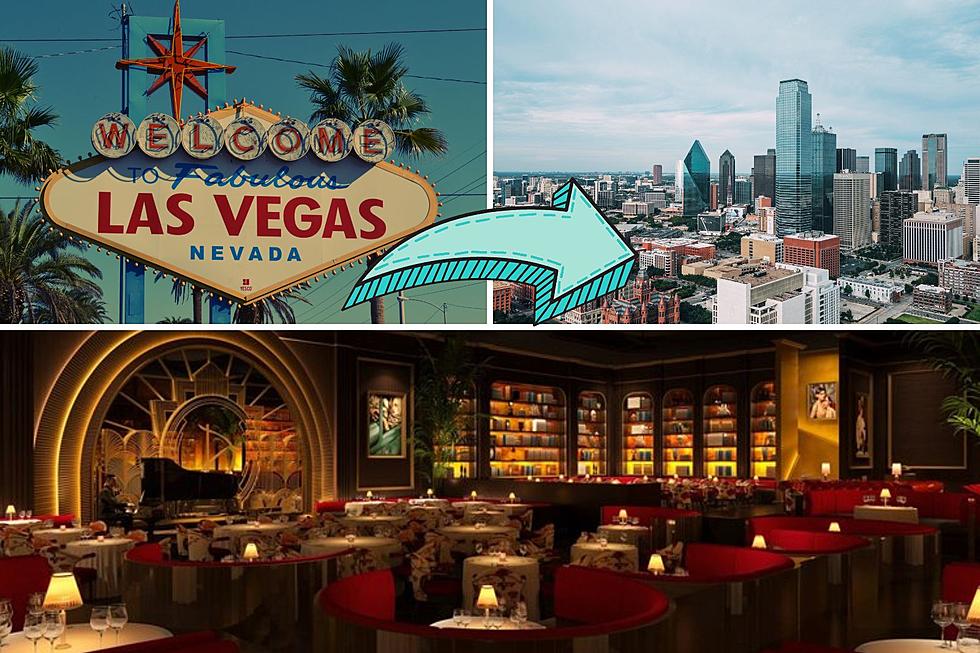 Famed Las Vegas Nightclub Drai's Opening Dallas, TX Location
Canva
Sin City Is Coming To North Texas As Dallas Continues Its Upward Trajectory.
According to Fox 4, new analysis predicts Dallas-Fort Worth-Arlington's population could cross the 8 million threshold in the next five years, swelling to nearly 8.5 million total residents.
Dallas is now the 4th largest city in America behind New York, Los Angeles and Chicago and that means TONS of new businesses want into the fastest growing city in the country. Now Vegas is moving into town.
Drai's Group announces its anticipated expansion to Dallas, Texas.
Set to debut late 2024 in the heart of Dallas' arts district, Drai's Dallas will feature a restaurant, lounge and exclusive membership club according to a press release.
Hailing its beginning in 1993 as a must-visit celebrity eatery in Los Angeles, Victor Drai (an SMU grad) established his namesake powerhouse brand. In 1997, he debuted Drai's Restaurant and After hours, a Las Vegas nightlife institution located in the heart of the Las Vegas Strip, followed by the reinvention of Drai's Nightclub and Beachclub in 2016.
To date, the venue has played home to some of music's most dynamic talent including The Weeknd and Chris Brown.
The venue's design, envisioned by Victor Drai, will take a cue from the Drai's After Hours in Las Vegas.
Upon entering the newly built 15,000 square foot complex, guests will discover an upscale supper club with French-inspired cuisine. At the center of the dining room, a stunning performance stage will spotlight cabaret-style live entertainment.
The Supper Club will be the ultimate date night in Dallas, featuring sultry entertainment and an inspired cocktail program.
Drai's Dallas will offer a limited number of Founding Memberships that offer a suite of VIP benefits for the upcoming Drai's Dallas as well as Drai's Las Vegas, including priority reservations and special invite-only events.
Drai's Dallas will open its doors late 2024.
For more details and to apply for membership, visit their website.
First Look At Proposed New Casino One Hour Away From Longview, TX
Live! Casino & Hotel Louisiana is scheduled to open in 2025 in Bossier City. Here's Your First Look at how the casino will be designed.
First Look Inside New Omni PGA Resort In Frisco
"The New Home Of Modern Golf" is now open just 2 hours from East Texas.
5 Tips to Increase Your Chances of Winning the Lottery
While lottery games are mostly about luck, there are a few things you can do to increase your chances of winning!