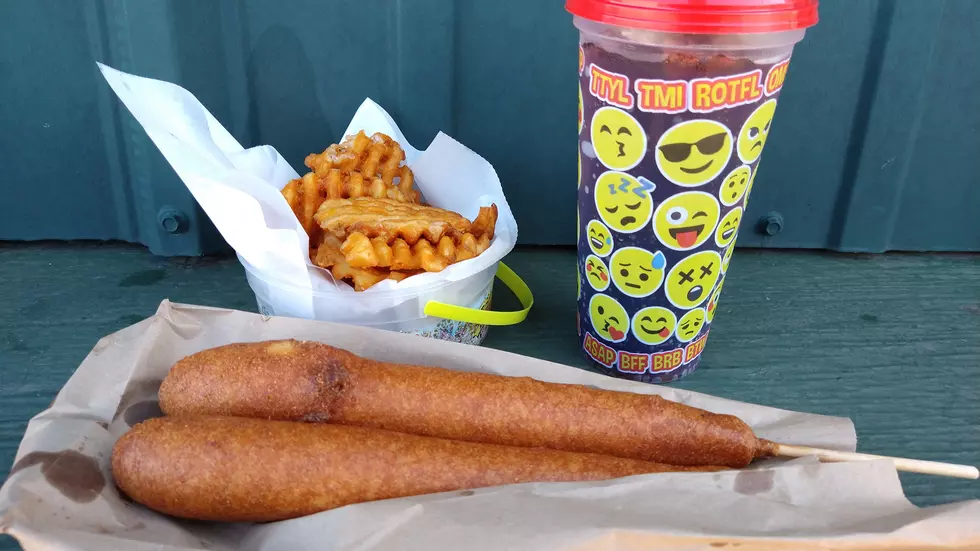 Fair Food Drive In Days was Delicious
Michael Gibson / Townsquare Media
There is just something about fair food. It's a delicious, fried, no where near good for us, indulgence we get to enjoy each fall. This past weekend, we got a nice preview of some of that great fair food at the East Texas State Fair fairgrounds.
Enter your number to get our free mobile app
It all started Thursday (June 4) at the fairgrounds. Five of our favorite fair food vendors were set up with turkey legs, funnel cakes, corn dogs, ice cream, waffle fries, lemonade and more. Of course, I had to check out the deliciousness.
I picked up a couple of corn dogs (with mustard. That's the only way to do it.), waffle fries and a drink. I enjoyed every bite.
In my opinion, I think this should be something that happens once a month. These vendors travel to various events outside of the East Texas State Fair. But with the pandemic, a lot of those events were cancelled. This is a great way for these vendors to open back up.
I hope you got a chance to check it out.
Fair Food Drive In Days