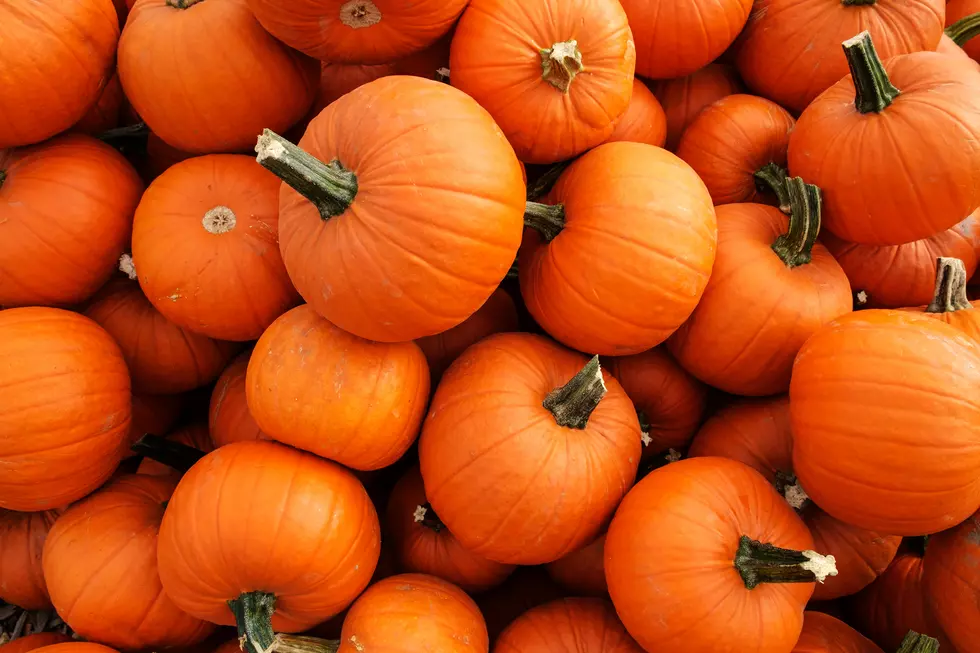 Expect To See Fewer Pumpkin Patches In East Texas Thanks To The Drought
Getty Images
Now that fall is officially here, it is time to start decorating for the change of season and for Halloween too! If you normally decorate for fall with a lot of pumpkins, you might have a hard time finding the perfect size for your display and at the same time, you could be paying more for them this year too. If your family is into carving a perfect pumpkin for Halloween every year, just be prepared to possibly pay a little more for it.
Summer 2022 has apparently been brutal to pumpkin farmers in West Texas. Thanks to excessively high temperatures and the lack of significant rainfall, some farmers saw their harvest this year yield fewer pumpkins than they expected. However, things seem to be a bit better for East Texas pumpkin farmers, thanks to the rainfall we had in August.
CBS19 recently spoke with a West Texas pumpkin grower who said their harvest is about half of what they normally harvest each year. With 90% of the state's pumpkins being grown in West Texas the supply of pumpkins this year will be down.
Fundraising pumpkin patches may struggle this year.
With the pumpkin supply being down because of the drought, many pumpkin patches may have a limited supply of the orange fruit this year and you may not see as many local pumpkin patches as you have in the past.
Another factor that may affect the number of pumpkin patches in East Texas is the cost of transportation. Due to higher fuel prices, the price of a pumpkin could be as high as 20% more than in previous years.
Here are the New Foods You'll Be Able to Try at the 2022 State Fair of Texas in Dallas
Fair season is here which means we are gonna get our turkey leg, corn dog and funnel cake fixes in. For the State Fair of Texas in Dallas, you can get all that and so much more.
YUM: Check Out These 12 Mouth-Watering Eats And Treats Coming To The Texas State Fair
Pumpkin Patch Express Photos
Here is a look at what you can expect at the Pumpkin Patch Express