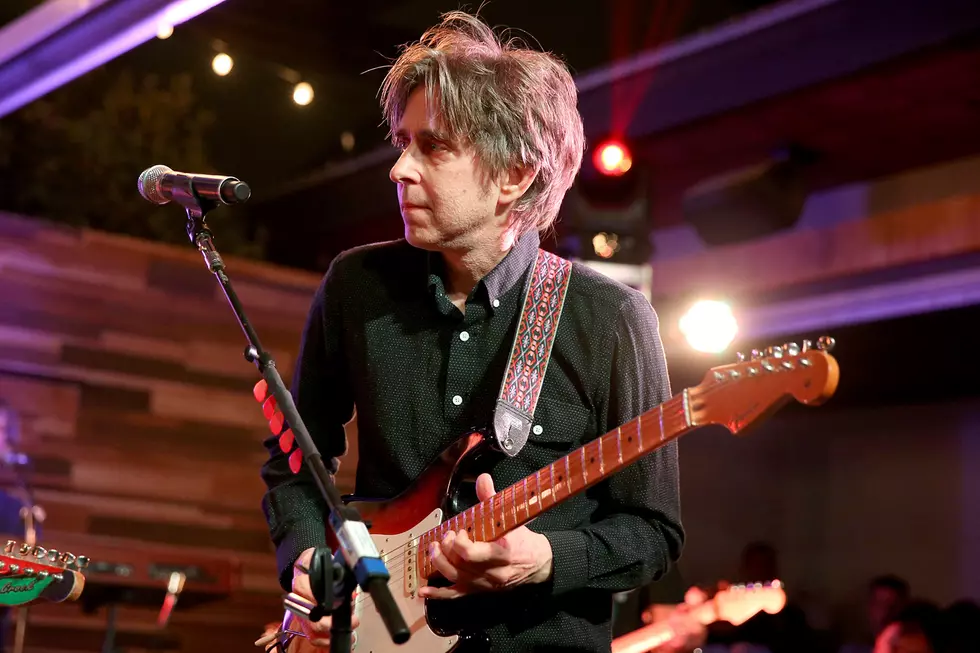 Listen to Two New Eric Johnson Songs
Jonathan Leibson, Getty Images
Eric Johnson released two new songs, one each from a pair of albums he'll put out on July 29.
The instrumental piece "Soundtrack Life" is taken from The Book of Making, while "Yesterday Meets Today" is the title song of the other LP.
Both songs can be heard below.
Johnson said he spent his lockdown "vacation" exploring his archive of partially written material, resulting in the completion of pieces that span 25 years of his creative history. Noting that "Soundtrack Life" had been around since 2017, he explained that "it sounds like classic me, I think what people might expect from me. ... While some of the other stuff is a little off the beaten path, it's always been in my heart and in my repertoire since I was a kid. But that doesn't necessarily mean people associate that with me."
The recordings he found, he noted, were a mix of professional productions, "scratch tapes" and "rehearsal recordings on cassette." The experience of working them up into 18 complete songs led him to think. "As life's road over the last couple of years has been unpredictable for all of us, I truly believe it leads to a brighter road of possibilities," he said. He expressed hope that the "thoughts, aspirations and revelations I had in making this project will help make my future music as emotionally positive and uplifting as I can."
You can see the track listings for both albums below.
The Book of Making and Yesterday Meets Today are both available for pre-order in a variety of formats and bundles. Johnson has also announced an extensive U.S. tour running from Feb. 11 to Oct. 12, 2023.
Hear Eric Johnson's 'Soundtrack Life'
Hear Eric Johnson's 'Yesterday Meets Today'
Eric Johnson, 'The Book of Making' Track Listing
1. "Soundtrack Life"
2. "Floating Through This World"
3. "Love Will Never Say Goodbye"
4. "Bigger Than My Life"
5. "Just To Be With You"
6. "To Be Alive"
7. "Another One Like You"
8. "My Faith in You"
9. "A Thousand Miles"
Eric Johnson, 'Yesterday Meets Today' Track Listing
1. "Move On Over"
2. "Yesterday Meets Today"
3. "It's Just the Rain"
4. "Maha"
5. "Hold On To Love"
6. "Sitting on Top of the World"
7. "Dorsey Takes a Day Off"
8. "JVZ"
9. "Until We Meet Again"
Top 100 Classic Rock Artists
Click through to find out how they stack up, as we count down the Top 100 classic rock artists.