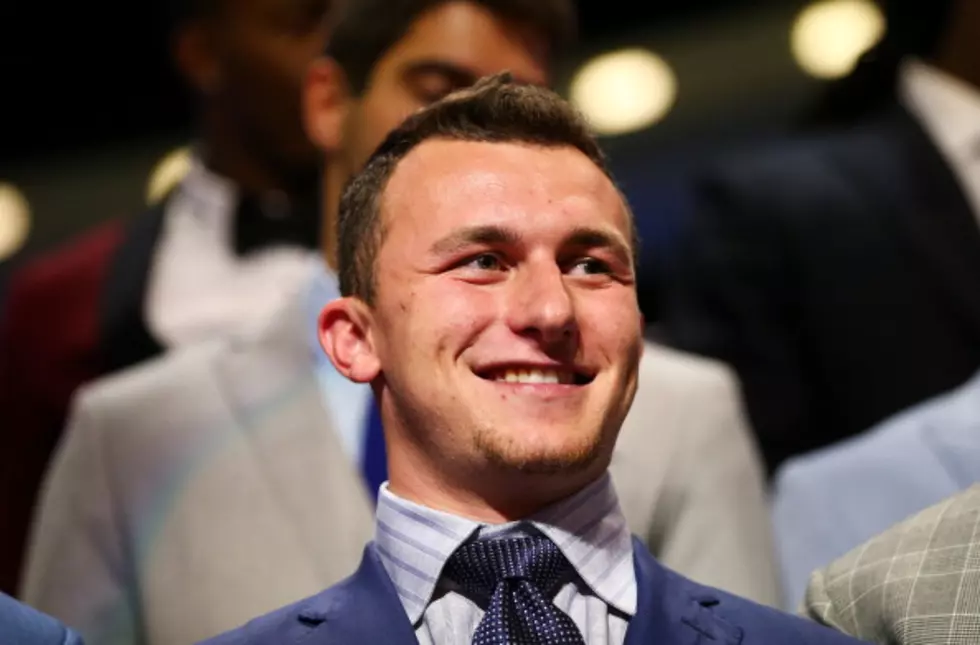 East Texas Native Johnny Manziel Gets 2-Year Offer From the CFL
Getty Images
The prodigal son of football is ready to make a return.  Chron reports that Texas A&M Heisman Trophy winner and Tyler native Johnny Manziel took to his Instagram to hint a possible return to football in the form of the CFL and it has everybody talking.
Manziel hasn't played organized football since he was released by the Cleveland Browns in the 2015 season (the Browns has a record of 1-31 since!). Then in 2016 and 2017 he sat out because of substance abuse and legal issues.  However, he stated in July of last year he wanted to return to football and one team may be giving him that shot.
The Hamilton Tiger-Cats of the CFL offered Manziel a two-year contract on Sunday, January 7th.  CBS Sports reports Manziel worked out with the Tiger-Cats in August and even if this deal goes down, Manziel's endgame is still to eventually return to the NFL.
I'm excited to see him get a chance at redemption.  Maybe this time he's learned something and can get his career back on track.