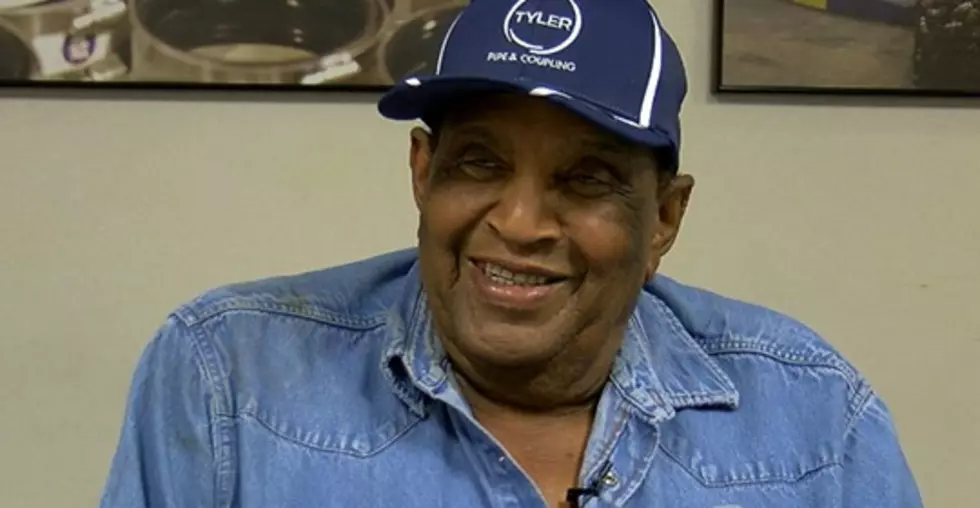 East Texas Man Celebrates 60 Years At Tyler Pipe!
Alex Leroux - KLTV
The longest I have ever been on a job was 10 years and even though that was a major accomplishment for me I must take a back seat as one East Texan is preparing to celebrate 60 years of employment at Tyler Pipe.
According to KLTV, James Madison is preparing to celebrate this major milestone on Saturday (May 25th) and that is truly something to be proud of and worth celebrating.
Since the age of 18 years old in 1959, Madison started on what was a summer job as an overhead bridge crane operator at Tyler Pipe and the rest is history.
I like to work I guess, I don't know.  I had never thought about leaving yet; just coming to work every day.
Brandon Hall, melt manager at Tyler Pipe jokes with Mr. Madison because he was employed before his mother was born, but he is very pleased to be working with him as he stated he has never seen a more dependable worker than James.
He epitomizes the idea of American industrial worker.  He's safe, he's vigilant, he's trustworthy and he's reliable.
Through the many changes and technology at 78 years of age James Madison hasn't skipped a beat and has no plans of retiring anytime soon.
I just want to take a moment and salute James Madison on 60 years of service at Tyler Pipe.  What you have accomplished is what most employees dream of when it comes to having longevity on a job.
Tyler Pipe is planning a celebration for James on this great milestone.