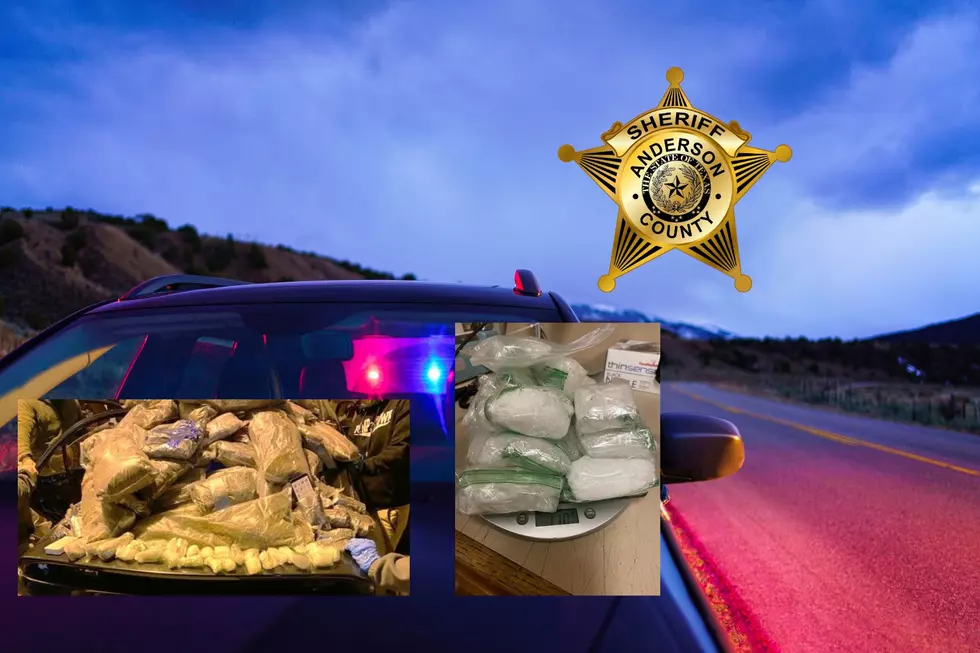 STOP Trying to Bring Drugs to Inmates in Anderson County, Texas
Anderson County Sheriff's Office
It seems like it would be common sense to not try and bring drugs and other contraband into a law enforcement facility. Drugs are illegal, and trying to sneak drugs or other items into a jail facility could end up in some very serious charges. One person is learning that lesson the hard way as the Anderson County, Texas Sheriff's Office intercepted a suspect vehicle that was intending to bring illegal items to the Texas Department of Criminal Justice (TDJC) Prison Unit. 
I'm not sure if this was a long investigation that led up to this vehicle being searched and the items being found, but some of the details were released online by the Anderson County Sheriff's Office.  
Details Regarding the Traffic Stop Resulting in Finding the Contraband
The stop took place on Wednesday, January 25th, 2023. That is when a Palestine Police Department K-9 officer assisted with the call and alerted on the suspect vehicle during an open-air search. The drugs and contraband were all discovered in hidden areas within the suspect vehicle. 
What Drugs and Contraband Were Found During the Stop?
The drugs found included 1 pound 10 ounces of methamphetamine, 30 cell phones, 44 bags of tobacco and 3 bags of marijuana. The driver, vehicle and prison unit were not identified at this time as the law enforcement investigation is still on-going. All suspects are innocent until proven guilty in a court of law. 
Let this be a reminder for everyone, never try to sneak drugs or contraband into a jail facility.  
Mugshot Monday: 25 People Jailed On Felonies In Gregg County
These people were jailed last week (January 09 - January 15, 2023) on felony charges in Longview.
10 Famous Movies That Led To Major Lawsuits