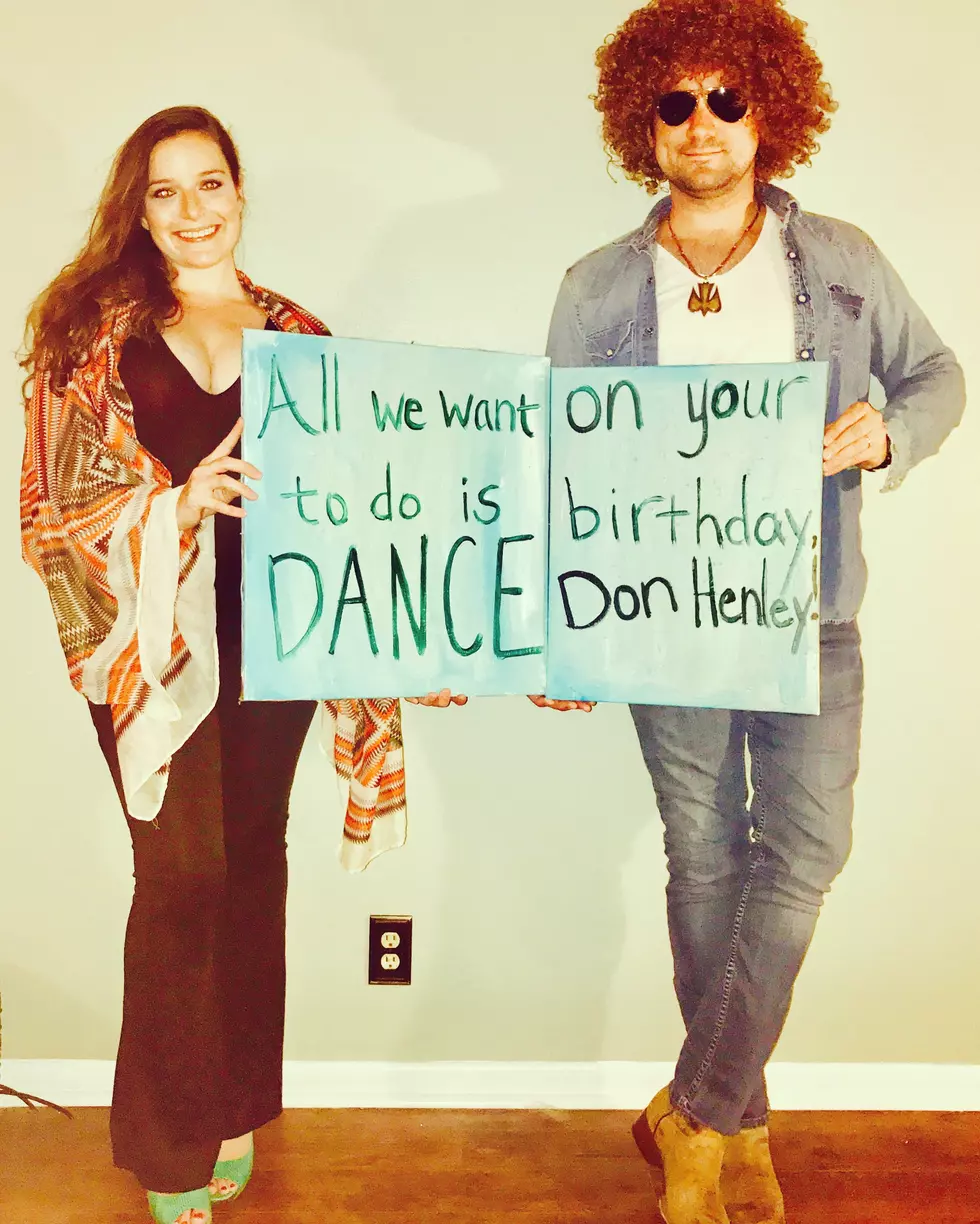 Don Henley's Birthday Concert Is Just Two Weeks Away- Congrats To Our Latest Free Ticket Winners!
Classic Rock 96.1
Dozens of unique & creative "Happy Birthday Don" selfies were submitted, not only to send The Eagles' co-founder good wishes, but also in hopes of landing comped tickets at his upcoming "turning 70" celebration in Dallas.
As you can see, Don Henley fans really want to be part of the fun set to happen inside Dallas' American Airlines Center on Saturday July 22nd.  Congratulations to Classic Rock 96-1 listeners Jayanna D., Cheryl R., Melisa H., Timothy S., Tammy C., Kyle T., Lauren L., & Cindy J.-  they're all now locked in with free tickets to the show.
Good news:  there's still one last chance for YOU to join them.  We'll reveal more about that next week, but mark your calendar for Monday July 17th.  That's when Classic Rock 96-1 will start giving away our final free tickets to the party.
It's going to be a very special night, with Joe Walsh, Stevie Nicks, Timothy B. Schmit, & more stars coming in to lend their talents to "Don Henley's 70th Birthday Celebration".