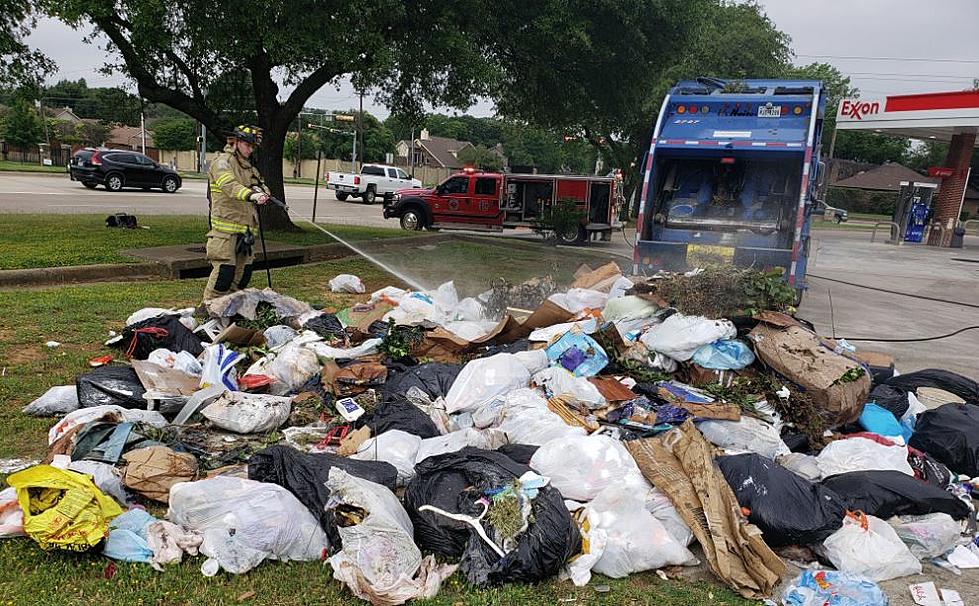 One Dallas, TX Truck Driver Sent to Hospital, His Load Now Hazardous Waste
City of Bedford, Texas
Here's a story out of the Dallas, TX area that is a great reminder that our trash and poop doesn't just disappear once we haul it to the curb or flush it down the toilet.
Most of us take flushing toilets and trash pick up for granted. We don't always take the time to appreciate the fact that our waste doesn't just disappear once we can no longer see it. We're just sending it along to someone else to deal with.
For the safety of you, our friends at Republic Services, and the environment, PLEASE dispose of hazardous waste properly!
You might've seen this story out of Bedford and it left you wondering "Why'd a Garbage Truck Driver Drop His Load in a Parking Lot?"
Well, guys, as summer approaches the folks at Republic Services posted a stark reminder of the proper care that needs to be taken when it comes to pool chemicals, and the ramifications that can happen if it's not.
In fact, in this instance one person's negligence lead to a driver spending four days in the hospital and a garbage trucks load being classified as hazardous waste.
Last week, a Republic Services driver was forced to dump a truckload of garbage after a fire started inside the truck from pool chemicals placed in someone's normal trash.
Pool chemicals are highly combustible and considered hazardous waste, meaning they need to be disposed of separately from your normal trash. Otherwise, they can cause a fire in a truck and force Republic Services to unload the truck immediately (since all items inside are now considered hazardous waste) and haul it off separately.
Republic Services fully investigates these incidents and discovered the pool chemicals came from a Bedford home. Even though the Euless Fire Department responded quickly, the driver, who inhaled the combustible chemicals, had to spend four days in the hospital being treated for his injuries.
A timely reminder to dispose of your pool waste properly.
1 Tyler, Texas Girl Among 12 Girls and 2 Boys Who've Gone Missing in May
Information is desperately needed to return a Tyler girl to her family in East Texas.
Top 10 Crazy, Fun, & Interesting Facts About the Great State of Texas
An on top of our state's sheer size, here you'll meet people you can't anywhere else and see interesting places you won't find anywhere else on this planet -- and with that come some pretty wild and crazy facts about the Lone Star State.
Here are ten.