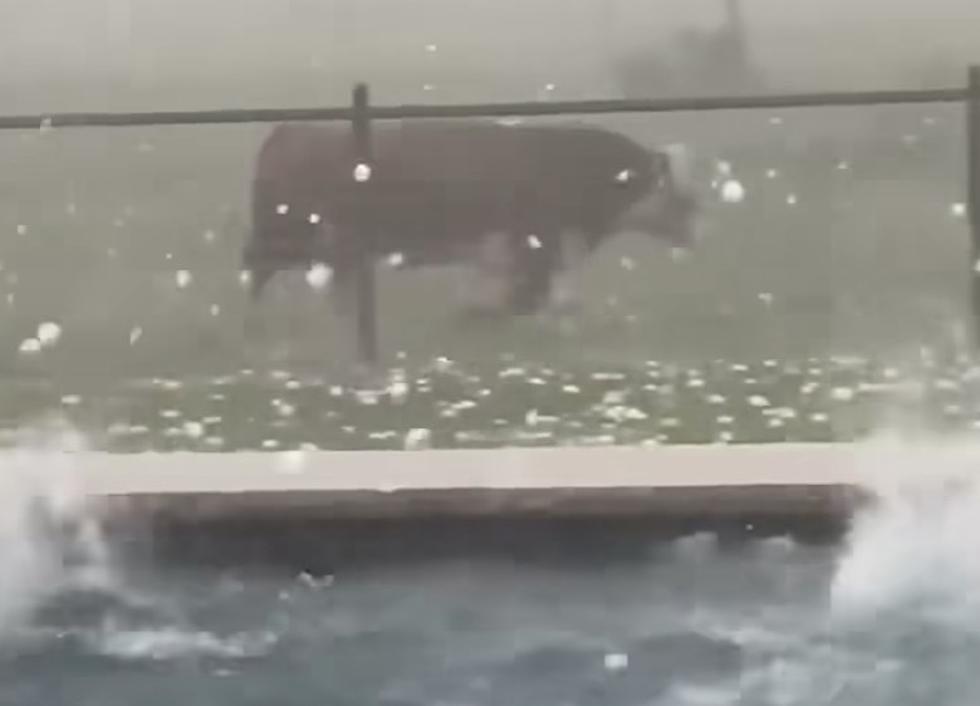 Shocking Video Shows Cow Stuck in Texas Hailstorm [WATCH]
Dallas TV
This is scary.
We've seen a number of videos in recent weeks of hailstorms, but I don't know if we've seen anything like this.
The line of storms that impacted much of Louisiana on Thursday morning swept across Texas and it drooped massive sizes of hail across the state.
One hail storm in Texas was caught on camera and you can see the size of the ice falling from the sky, and it's dangerous.
Sadly, a cow was caught in the middle of the hailstorm, which you'll see here, as it moved through the pasture it was in.
We hope that this animal was able to find shelter as storms swept across the area that it was in, hail this size can be deadly.
Check out this hailstorm just southwest of the Dallas, Tx area.
To put things into perspective, check out the size of hail that fell from the sky in Texas on Wednesday afternoon.
LOOK: The least obedient dog breeds