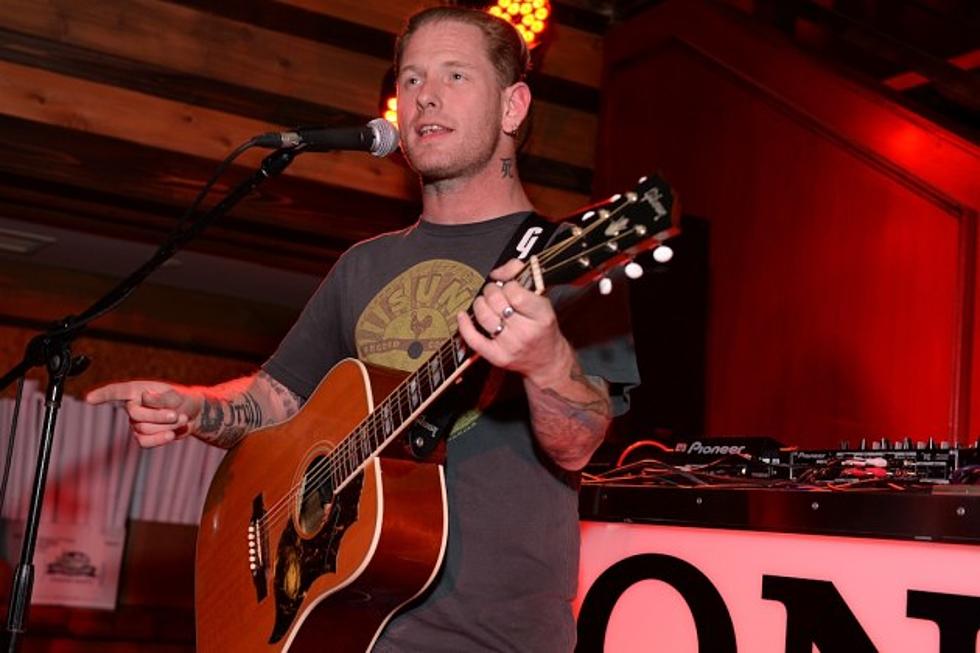 Corey Taylor: 'I Would Retire From Touring' If Classic Guns N' Roses Reunion Happens
Michael Kovac, Getty Images
There is plenty of speculation out there and many Guns N' Roses fans have put two and two together expecting that Slash's recent revelation of burying the hatchet with Axl Rose and the exit of two members from their current lineup means that the band's classic lineup may finally be giving fans the reunion they've long wanted. But nothing is official and none of the key players have confirmed their participation in anything. Still, it doesn't keep fans from speculating and Corey Taylor got in on the talk during a recent chat with the Las Vegas Review Journal.
The discussion developed from a question about Taylor's time trying out for Velvet Revolver. When the idea of a classic GN'R reunion was brought up, Taylor stated, "I will believe it when I buy the ticket. Let's put it that way. I mean, because nobody gets more excited about the thought of the Appetite lineup coming back together."
If it were to happen, Taylor joked, "I would retire from touring, because I wouldn't want to go up against that. You know what I'm saying? And then I would follow them like I was a Deadhead. Like I would just go to every show. But that's only if it's the Appetite lineup -- or even if it's those guys with Matt Sorum, because I know that Steven [Adler] has some physical issues, but he can still play, man. I've seen him play. He can still jam, dude. That dude knows how to pound."
Recalling his youth, Taylor says that Appetite for Destruction was "top to bottom … one of those albums that you cannot listen to and not go, 'Holy s--t!' Like you put it on and you feel it, even if you're not into the music, you feel it. There's something so dirty and so raw and so amazing about that album. And the songs are amazing, you know. People like to talk about the production or the attitude … those f---ing songs are ridiculous!"
In addition to Taylor's enthusiasm for the idea of a classic GN'R reunion, current Gunner Tommy Stinson recently weighed in that he hoped that the old lineup would reunite as well. Stinson has a unique perspective as his former band The Replacements had one of the most highly regarded reunions in recent years. Stinson stated in a recent interview, "I'll be perfectly honest with you, man. I hope they do because when you go back to where you started from and just check that out, and feel that for a moment after you've gone on and done all these other things, you know, there's a reward that comes with that, and I had that with the 'Mats. It's a good thing; it's a good thing to do once in a while. And I hope it works out for 'em, if it actually happens."
See the Yearbook Photos of Axl Rose + Other Rock Stars
12 Unforgettable Axl Rose Moments