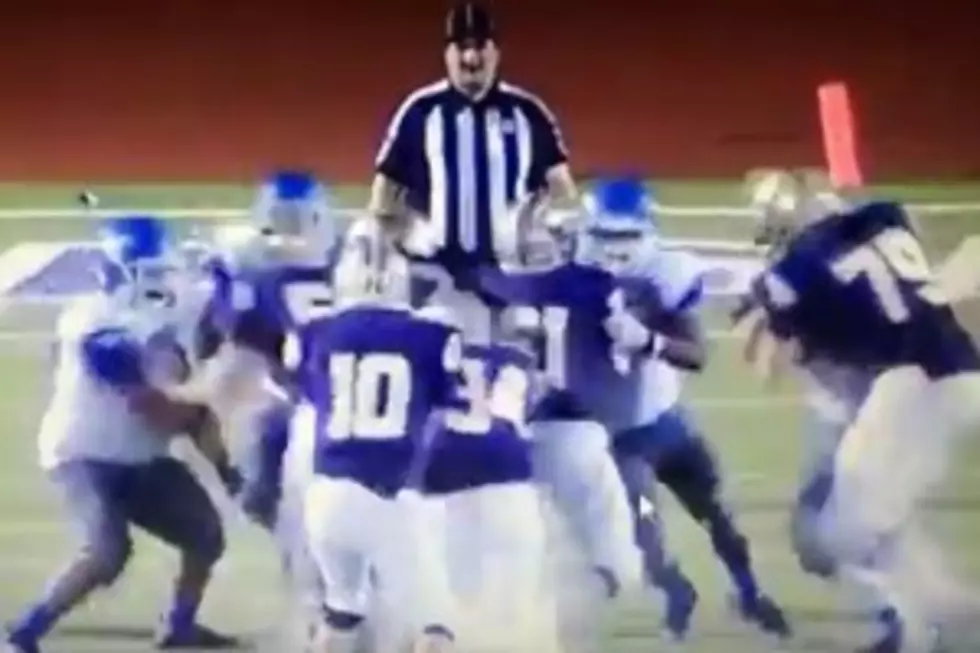 Coach Who Ordered Hit on Referee Is Out of a Job
Greg Gibson, YouTube
An assistant football coach at John Jay High School in San Antonio this week admitted to ordering two players to tackle the referee to "make him pay."  Now that coach is out of a job.
Mack Breed is the assistant coach who was initially placed on administrative leave after ordering the hit on the referee in a game Sept. 4.  The video went viral after two players were seen tackling referee Robert Watts from behind, and after the coach admitted he urged the players to do it, the school said Thursday that Breed had resigned.
Breed reportedly became frustrated by the calls the referee had made, and initially claimed the referee used racial slurs and order the players blindside him.  The referee, Robert Watts, is recovering from a concussion, and has hired an attorney.
The two students were suspended and ordered to attend an alternative school until mid-January.