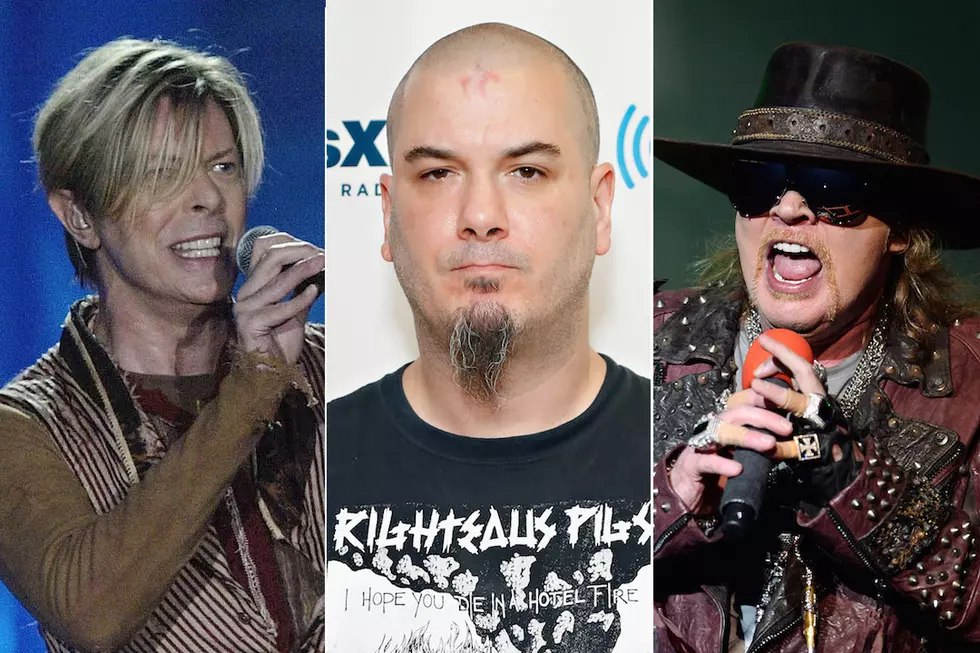 Biggest Rock + Metal Stories of 2016 (So Far)
Alex Livesey / Cindy Ord / Ethan Miller, Getty Images (3)
This year has been packed full of major news in the rock and metal world. We've collectively endured the deaths of far too many musicians, including some of the biggest stars who managed to transcend their roles and become worldwide cultural icons. It hasn't all been low though, as two reunions that were considered just about impossible have come to fruition as well as a surprise collaboration as the political whirlwind in the U.S. continues to kick up clouds of dust.
One artist found himself in trouble with the law again (and again and again) and another found himself neck-deep in controversy following racist actions at a show. There's also the incredible number of rock and metal festivals around the world, with more inaugural fests than ever. One of metal's elite drummers returned after battling a serious neurological condition, a member of the Red Hot Chili Peppers saved a baby's life and the AC/DC lineup saw its biggest shakeup in over 30 years.
Click through the gallery above to see the Biggest Rock + Metal Stories of 2016 (So Far) and check back as we keep a rolling tab as the year progresses.
Best Metal Albums of 2016 (So Far)
Best Rock Albums of 2016 (So Far)