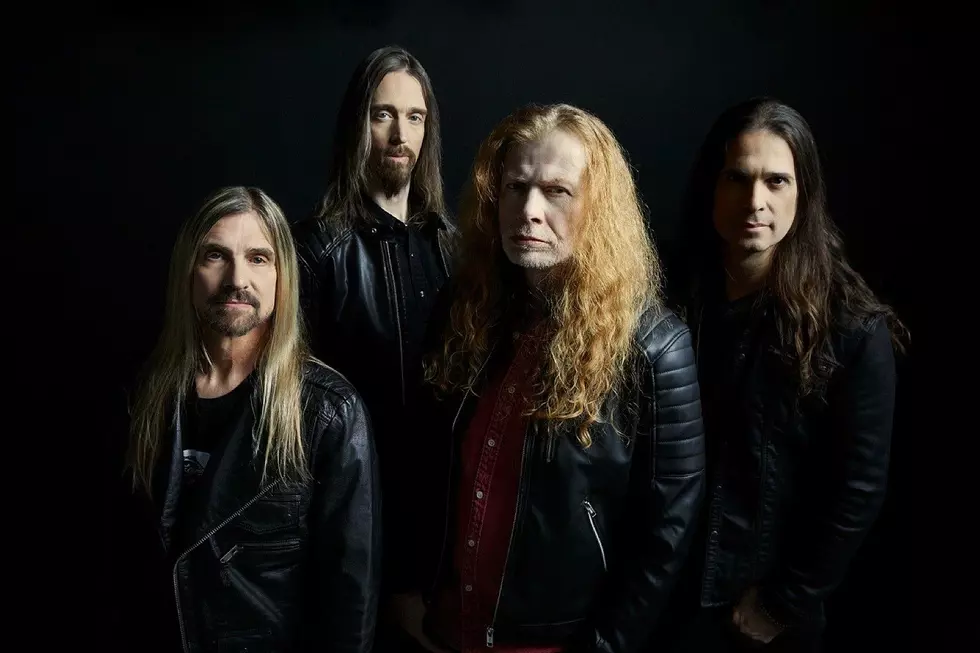 Poll: What's the Best Megadeth Album? – Vote Now
Photo by Travis Shinn
Megadeth just released their 16th studio album this past September, which makes for quite a hefty discography. So, which of their albums is the best? That's what we want to know during this week's Loudwire Nights Album of the Week poll.
You'll have until Friday at 12N ET to cast your votes. We'll then play the three tracks from the album with the most votes during Loudwire Nights' Album of the Week block to start the following Monday's show!
Megadeth never would've formed if Dave Mustaine hadn't been fired from Metallica in 1983, and the group still managed to become one of the most important bands in metal history. Killing Is My Business... and Business Is Good! was their debut, which came out in 1985, and though it wasn't a major commercial success, it was still imperative to the development of the thrash metal genre in the mid-'80s.
The band's next few albums all continued to chart higher and higher on the Billboard 200, but 1992's Countdown to Extinction was the first to land in the Top 10, peaking at No. 2.
Though they've had quite a few guitarists play with them over the course of their career, their popularity never seemed to wane. They faced many other hurdles as well, especially over the last few years — Mustaine was diagnosed with and overcame throat cancer, longtime bassist David Ellefson was fired and they had to re-record their newest album with James LoMenzo.
But they're still going strong, and have a total of 16 records for fans to choose from as their favorite. They'll also be on tour later this year, so you can check out the dates and get tickets here.
Head below to vote for your favorite Megadeth album, then tune into Loudwire Nights next Monday at 7PM ET to find out which record prevailed. During tonight's show, you'll get to find out which Live album was voted the best, and hear three songs from the winner.
Loudwire Nights airs nightly starting at 7PM ET. You can tune in anytime, from anywhere right here or by downloading the Loudwire app.
Top 50 Thrash Albums of All Time