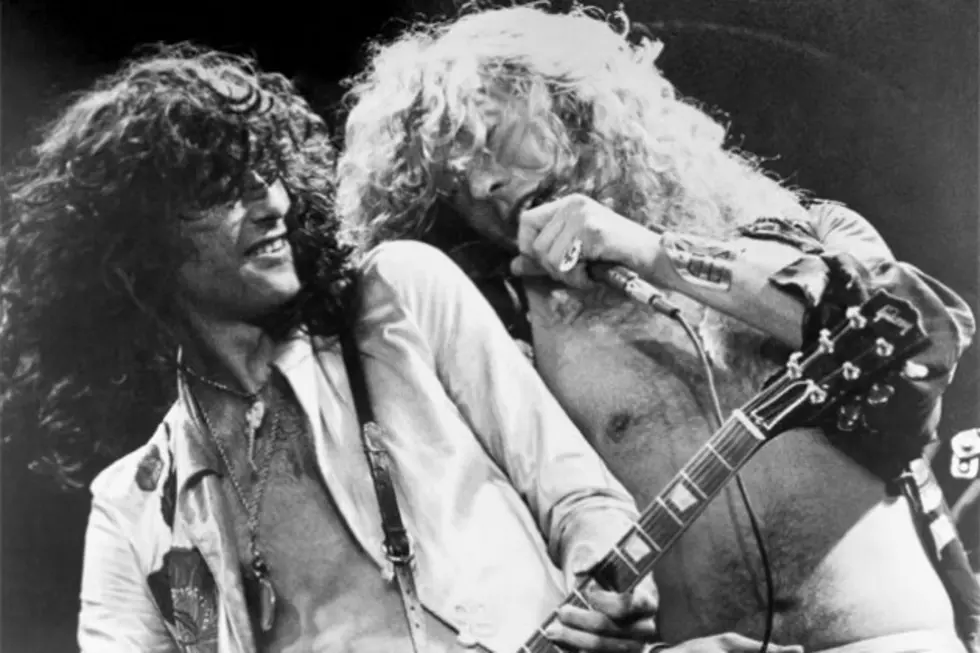 Band Claims Led Zeppelin Stole Intro to 'Stairway to Heaven' [POLL]
Getty Images
Led Zeppelin has taken on a huge task of heavily promoting the huge reissues of their first three albums, but now something even bigger has come up.
A lawyer representing deceased Spirit guitarist Randy California claims Led Zeppelin stole the intro to their 1971 legendary hit "Stairway to Heaven" from Spirit's song "Taurus," released in 1968.
Led Zeppelin and Spirit played four shows together in 1968 and 1969, concerts in which Businessweek reported Spirit played "Taurus." Attorney Francis Alexander Molofiy wants to prevent the reissue of Led Zeppelin 'IV' to get California writing credit for the song.
"The idea behind this is to make sure that Randy California is given a writing credit on 'Stairway to Heaven,'" Malofiy said. "It's been a long time coming."
Rolling Stone reports the band and California's family have waited all these years to challenge "Stairway to Heaven's" authenticity because they did not have the money to pay an attorney.
Led Zeppelin's reissues of albums 'I' 'II' and 'III' are due out in June, but a release date has yet to be announced for 'IV.'
Take a listen to both songs below. Do you think Led Zeppelin stole the intro?
Led Zeppelin: 'Stairway to Heaven'