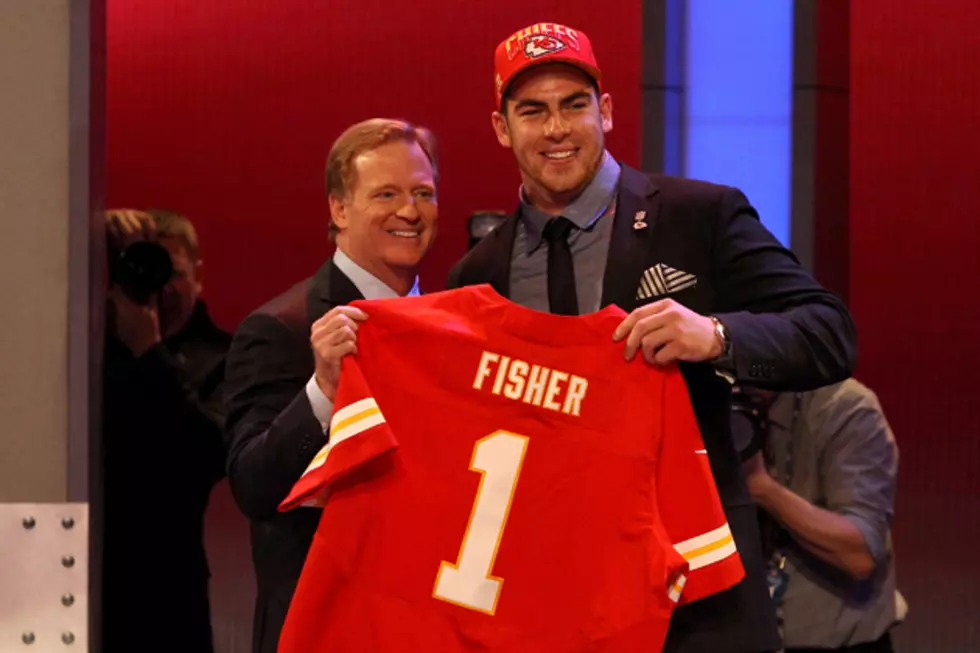 Are You Happy With the NFL Draft? — Sports Survey of the Day
Chris Chambers/Getty Images
The first major picks of the 2013 NFL draft are in the books, and instead of a big-name quarterback or wide receiver, the Chiefs selected offensive tackle Eric Fisher out of Central Michigan with the No. 1 pick. 
It was a great day to be an offensive lineman, as Fisher was merely the first. Three of the top four picks and six of the top 11 were O-linemen. On the other hand, it was decidedly not a good day to be a running back: not a single back was selected in the first round for the first time since 1963.
Seventeen linemen, on either side of the ball, went off the board on Thursday. Also still waiting for that big phone call, along with all the running backs, is Notre Dame's Manti Te'o. We'll almost certainly see a bunch of QBs and other skill-position players chosen as the rounds progress, but it sure was an unusual way to kick things off.