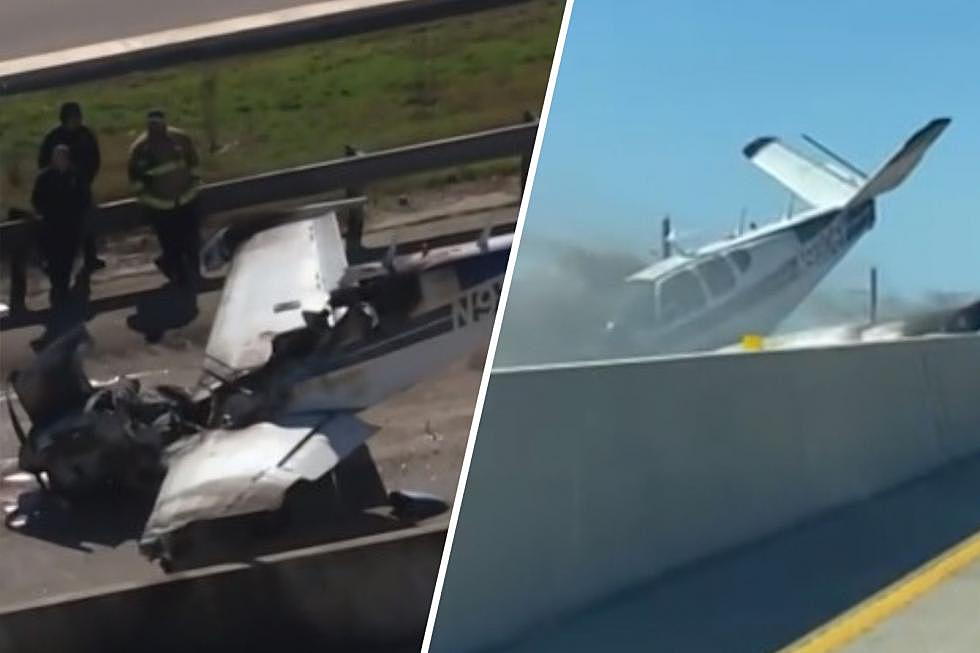 Scary Airplane Crash Lands On a Busy Freeway Outside of Houston, TX
KHOU 11
Things got scary for a pilot and several drivers outside of Houston, TX on Sunday morning. Officials say the plane actually hit the roof of an 18-wheeler as it crash landed onto a highway.
It's still not clear why, but the pilot decided to land on the roadway, but according to DPS public information officer Richard Standifer it was during the emergency landing, that the plane crashed into the top of an 18-wheeler.
"I'm just passing the Tomball stadium now. I'm going to try to bring it in over the road and land with traffic," the pilot said in the recorded Live ATC communication.
"Not good. They're on big fire. Big time. Emergency services now as fast as you can," one dispatcher can be heard saying on the air traffic control communication.
Sunday morning at approximately 11:15 a.m., the Texas Department of Public Safety reported that the single-engine Bonanza 35 aircraft lost power in northwest Harris County.
The aircraft did catch fire, however, neither the pilot nor the driver of the 18-wheeler, or anyone else, was injured. According to officials, the pilot was flying over on a surveying mission and is registered out of Detroit, Michigan.
If you were travelling through the area yesterday the traffic backups thanks to the incident occurred throughout the afternoon as clean-up crews worked the scene. Authorities were not allowed to clear the wreckage of the aircraft until the arrival of representatives from the Federal Aviation Administration (FAA) and the National Transportation Safety Board (NTSB).
The video from KHOU-11 has the audio from the conversations between the pilot and air traffic control. Thankfully no one was seriously injured.
Famed Houston Attorney Tony Buzbee's Stunning $20 Million Mansion is on The Market, Let's Look
Did you know that in 2019 Tony Buzbee ran for mayor of Houston, Texas? He ultimately lost to incumbent Sylvester Turner. But, of course most of us know him as the attorney who is representing women who have accused NFL quarterback Deshaun Watson of sexual assault and misconduct.
Gorgeous Houston Home with 2 Pools Connected by an Underwater Tunnel
I'd could certainly see myself buying this home if I won a use lottery jackpot.