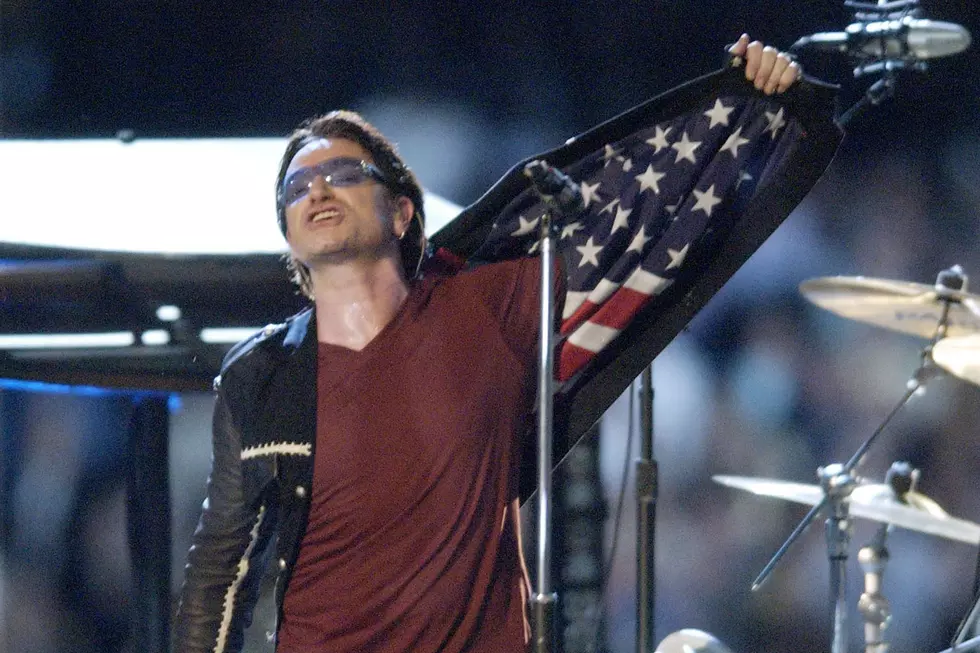 A Tyler Store Will Be Part of Record Store Day in April
Ezra Shaw, Getty Images
U2, Paul McCartney, and Post Malone are a few of the artists who will be releasing exclusive new music nationwide on Record Store Day next month, and a Tyler Store is participating.
Record Store Day happens every year in mid-April to celebrate Mom-and-Pop shops and musical independence, and artists usually release records that are a tad outside of the norm as a special treat for fans.
This year it's a load of limited edition vinyl, cassettes, and box sets that will be available on Record Store Day, and it's coming up in April.  
New reissues are coming from The Cure and Paul McCartney, along with rarities from David Bowie, and Fleetwood Mac.  And if you love a good live album, you've got some choice offerings on the way from My Chemical Romance and The Replacements.
— The Cure will release limited-edition picture disc versions of Seventeen Seconds to celebrate that album's 40th anniversary, and they'll release the album Bloodflowers to celebrate its 20th anniversary.
— Gorillaz will release the G-sides and D-sides from their first two studio albums as standalone limited-edition vinyl releases.
— Billie Eilish will release Live at Third Man Records for the first time nationwide, and the album itself will look different than everything else on your shelf.  It will be pressed on opaque blue vinyl.
— Black Lips and Kesha will release a song as a 7-inch single and it's called "They's A Person of the World".
— Paul McCartney's solo debut that came out in 1970 will get a special 50th-anniversary reissue, and it will be a "half-speed mastered vinyl pressing."  Only Sir Paul.
— U2's debut single, "11 O'Clock Tick Tock", will be reissued on limited edition 12-inch transparent blue vinyl. They'll also include two previously unreleased live recordings of "Touch" and "Twilight" from the band's 1980 show at the Marquee in London.
— Post Malone's Hollywood's Bleeding is being released on vinyl for the first time.
— A new release from the David Bowie archives called ChangesNowBowie will have nine previously unreleased tracks on it, from a 1996 acoustic session that was recorded during rehearsals for his 50th anniversary birthday concert at Madison Square Garden.  That's coming on vinyl and CD.
— The Rumors album was huge for Fleetwood Mac in 1977, and The Alternate Rumors album coming out on Record Store Day will include alternate takes of those songs. The alternate album was part of a deluxe reissue of Rumors several years ago, but this is the first time it will be a standalone, limited-edition vinyl release.
El Guapo Records in Tyler will have most, if not all, of those new releases.  Several other indie stores around Texas will have Record Store Day specials too, including stores in Austin, Houston, Dallas, and Bryan.
219 S Englewood Ave.
Tyler, Texas
Record Store Day is Saturday, April 18.