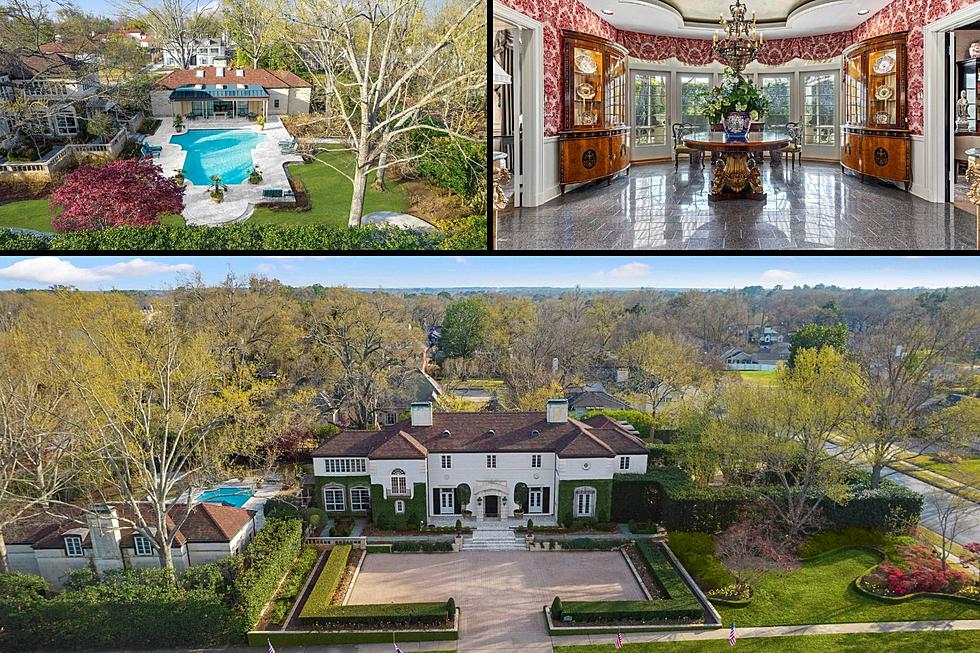 Beautiful Home on 6th Street in Tyler, Texas Just Listed For Sale
Shauna Bright via realtor.com
As I was looking through photos of this gorgeous home in Tyler, Texas the very first word that popped into my head was elegant. This home and the property surround it is absolutely beautiful and the location is perfect. Although, for something this amazing you know it's going to have a hefty price tag. This one-of-a-kind property in Tyler, Texas could be your but the current list price is $2,995,000. 
If you have the money for this place or just like to dream like I do, you're going to want to hear more about this stunning property located at 404 W 6th Street in Tyler, TX 75701. The dream home is located in the historic Azalea District and has that iconic French estate look from the outside. The home was built in 1937 but as you can see the previous owners have done a wonderful job of taking care of this property. 
Details on the Fantastic Property For Sale in Tyler, TX
This home is large being a total of 7,012 square feet, consisting of five bedrooms, seven full bathrooms, and one half-bathroom. The home sits on .95 acres with a 3-car garage, in one of the most sought-after areas in East Texas. Whoever buys this home is going to love the location just as much as the home itself. 
This Tyler, Texas Home Has All the Extras You Could Want
Beyond the amazing chef's kitchen, oversized master suite, and all the other extras inside the house. This property also has a pool and pool house that was built in 1992 with 2 full bathrooms and a full kitchen for when you're entertaining friends and family members. 
Time to check out this wonderful property for yourself:  
Dream Home in the Tyler, Texas Azalea District Now For Sale
This incredible home in one of the best areas of Tyler, Texas is currently for sale.
Locals Share the Best Places to Find FREE Moving Boxes in Tyler, Texas
Here are 15 places recommended by Tyler, Texas locals to find the boxes you need before your next move