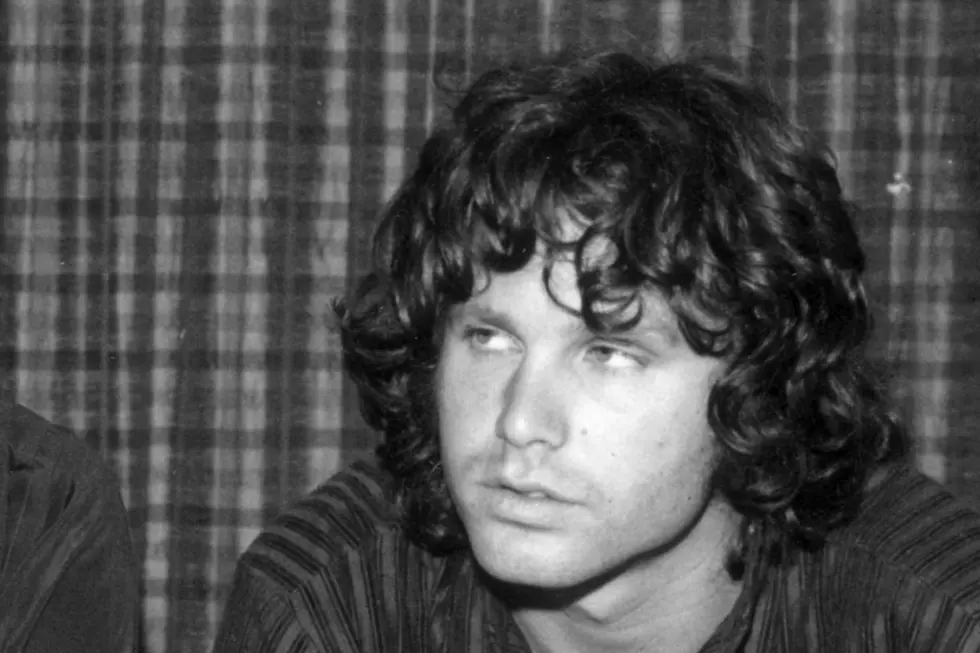 When Jim Morrison Allegedly Exposed Himself Onstage
Hulton Archive, Getty Images
Did he or didn't he? The late Doors frontman Jim Morrison was charged with exposing himself before a stunned audience in Florida on March 1, 1969, though he vehemently denied the allegation. Bandmate Robby Krieger still says that no photographic evidences exists to prove it.
Regardless, on Sept. 20, 1970, Morrison was arrested in connection with the incident in Coconut Grove, charged with dropping his pants before some 12,000 fans at a Doors concert. Morrison rejected a proposed plea bargain, and was ultimately sentenced to jail and to pay a fine after being found guilty of indecent exposure and open profanity.
Krieger steadfastly maintained Morrison's innocence, saying: "They were complaining about Jim whipping it out onstage, which he didn't do: 500 photos were entered as evidence at the trial and not one showed anything of the sort. ... I think it was all very politically motivated. People were running for office, so we were a good target."
But a reporter for the Miami Herald, Larry Mahoney, told a different story. In an article headlined "Rock Group Fails to Stir a Riot," he wrote, "Many of the nearly twelve thousand youths said they found the bearded singer's exhibition disgusting. Included in the audience were hundreds of unescorted junior and senior high school girls. ... Morrison appeared to masturbate in full view of the audience, screamed obscenities, and exposed himself."
Morrison appealed his sentence, and the case was still unresolved when he died on July 3, 1971, at the age of 27 of heart failure. Nearly four decades later, former Florida Governor Charlie Crist and the state's clemency board agreed to pardon Morrison.
Doors Albums Ranked