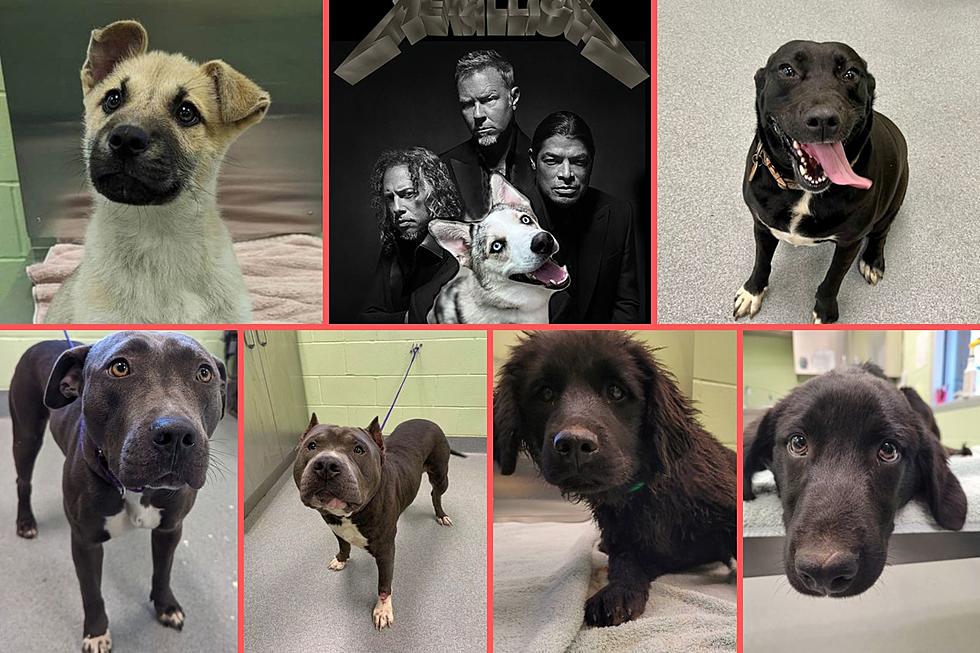 35 Dogs Wanting to Be Adopted and Become Your BFF in Longview, Texas
The Longview Animal Care and Adoption Center
My hope is that you never get tired of me talking about dogs that are available for adoption here in East Texas. We know that pet overpopulation is a serious problem which is why we should all spay and neuter our furry family members. But what can we do to help with this issue, when you're ready for a new pet make sure you adopt one from a rescue. Which is why I want to showcase 35 dogs that are currently waiting for their forever home in Longview, Texas. 
The Longview Animal Care and Adoption Center is located at 303 H.G. Mosley Pkwy in Longview, TX 78604. They are open for adoptions Tuesday through Saturday from Noon until 5 p.m. If you are looking to make an adoption, please know that all pet adoptions stop 15 minutes prior to closing time. So, make sure you plan enough time so you can visit with the animal and make sure it's a good fit for you and them. 
Cost of Adopting a Dog at the Longview Animal Care and Adoption Center
If you're wanting a puppy that is 6 months old or younger than it will cost you $100 and up, for all adult dogs the fee is $50 and up. All puppy and dog adoptions come with the animal spayed or neutered, their 1st round of vaccinations, microchip, deworming, 30-day flea and heartworm treatment, Bordetella, Rabies, a Heartworm test, and 30-day free pet health insurance. 
Let's Meet the Dogs Available for Adoption
These 35 pups are just waiting to meet you and love you. Just look at these adorable photos and enjoy picking out your newest furry family member! 
Dogs and Puppies in Longview, Texas Waiting to be Adopted.
These pups are waiting to be adopted and can't wait to find their forever homes.
Check out these 50 fascinating facts about dogs: