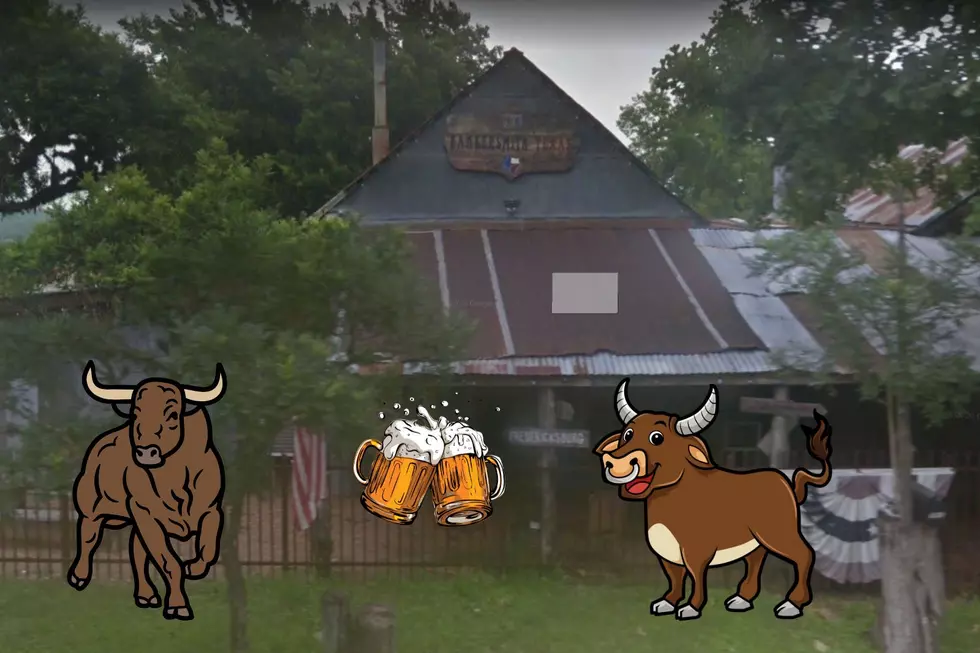 Don't Miss the Texas Testicle Festival Saturday in Fredericksburg, Texas
Google Maps, Canva
If you're just planning on hanging around this weekend, maybe you want to try something new, there is going to be a party in Fredericksburg, TX that will be unlike most gatherings you've ever been to. That's right the Texas Testicle Festival is taking place on Saturday, January 14th, 2023, from Noon until 4:00p.m. 
The event will take place at Bankersmith, TX with the exact address being 7905 Old San Antonio Rd, Fredericksburg, TX 78624. If you've never been to the Texas Testicle Festival before you can expect to find lots of good people who love to drink beer, spirits, and wine, while eating fried food. 
Why Is It Called the Texas Testicle Festival
The event is based around eating Bull Testicles that have been sliced and deep fried, many people enjoy the taste and flavor, I have never tried the food option before so I cannot tell you first-hand how they taste. But if you're not feeling as adventurous there will be other food options such as hamburgers, pork sandwiches, and big juicy ribeye steaks. So, no one will be leaving the event hungry. 
You Need Tickets for the Texas Testicle Festival
Click here for your chance to buy tickets for the event. Adult tickets are $22.34, Kids passes $11.83, and VIP tickets with all you can eat testicle are $69.61 all prices don't include taxes or fees. But if you want to try something new and have some fun this weekend there will be plenty of food and memories to be made at the Texas Testicle Festival in Fredericksburg, TX. 
2023 Country Music Festivals Guide
Enjoy an updated list of country music's best festivals, across America, Canada, Great Britain and more. This list of 2023 country fests will be updated to reflect postponements, cancelations or lineup adjustments.
Red Dirt BBQ & Music Festival '22 Photo Gallery, Download Your Pics Now