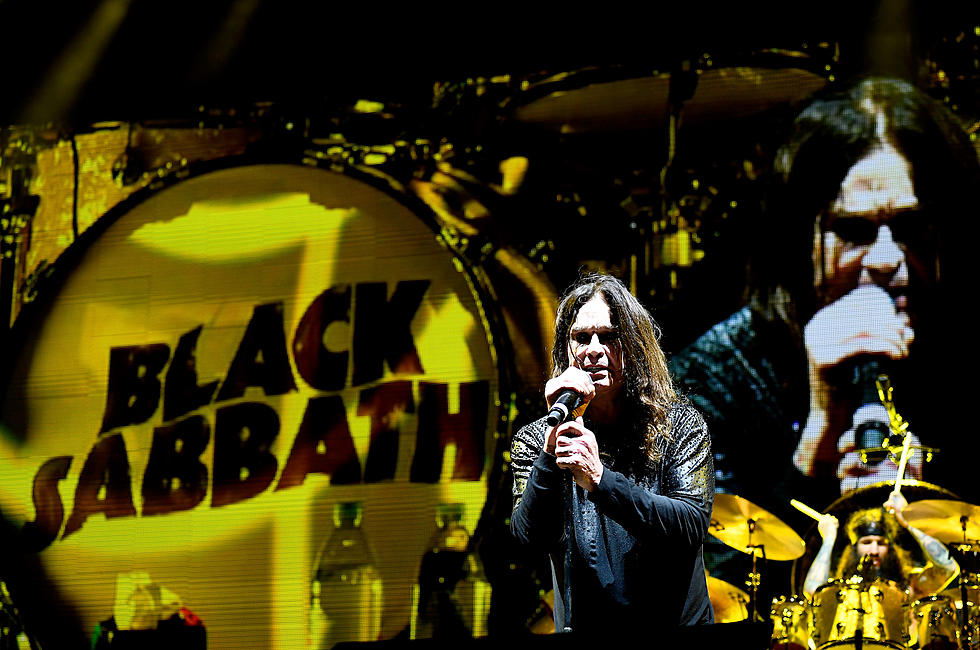 20 Facts You Probably Didn't Know About Black Sabbath
Getty Images
Black Sabbath is a pioneering act when it comes to metal.
The aura of the band's albums and stage presence helped shape an entire genre of music.
From their self-titled debut in 1970, Black Sabbath established a dark, ominous sound that would be often imitated, but never duplicated for years to come.
Whether it's Ozzy Osbourne's vocals, Tony Iommi's heavily distorted guitar riffs, Geezer Butler's thudding bass or Bill Ward's barrage of drums, it all sneaks up on you are you work your way through Black Sabbath's albums.
Sabbath's legacy hasn't been without turmoil as constant lineup changes and disagreements among members have threatened to send everything crumbling to the ground.
The Loudwire staff has assembled a list of 20 Things You Probably Didn't Know About Black Sabbath charting the band's eclectic influences and its most turbulent times.
20 Things You Probably Didn't Know About Black Sabbath
Thanks to a career spanning nearly five decades, an estimated 70 million albums sold around the world, and more timeless songs than you can shake a crucifix at,
Black Sabbath
have certainly earned their standing as the godfathers of heavy metal. But even one of rock's most notorious and newsworthy bands has its fair share of little known details in their history, so we set out to compile 20 Facts You Probably Didn't Know About Black Sabbath:
Black Sabbath Albums Ranked
We ranked all of the Black Sabbath albums.
Gallery Credit: Loudwire Staff
Black Sabbath Songs Ranked Worst to Best (Ozzy Osbourne Era)
The entire Ozzy-fronted Black Sabbath catalog gets ranked, song by song.
Gallery Credit: Loudwire Staff